To integrate your Tripleseat lead form to your business's Facebook page, you need two things:
A Facebook page for your business:
If you do not have a page for your business on Facebook, you will need to create one. Creating a page is simple, and only takes a few minutes.
A Tripleseat lead form already created:
Your page should already have one, but additional lead forms can be created through
Settings > Lead Forms > + New Lead Form
More information on customizing a lead form is available here.
How to use the Contact Us / Add a Button to connect to your Lead Form:
One quick note; if you'd like to track the leads from Facebook, you would need to create a new lead form titled 'Facebook Leads' so that you can tell where the leads came from. New Lead Forms can be created by going to Settings > Lead Forms > + New Lead Form.
Log into your Facebook page as the admin of the page and go to your business page. Below your Cover Photo, you should see either "Contact Us" OR "+ Add a Button".

If you see a "Add a Button" button, click it and choose Contact Us from the choices: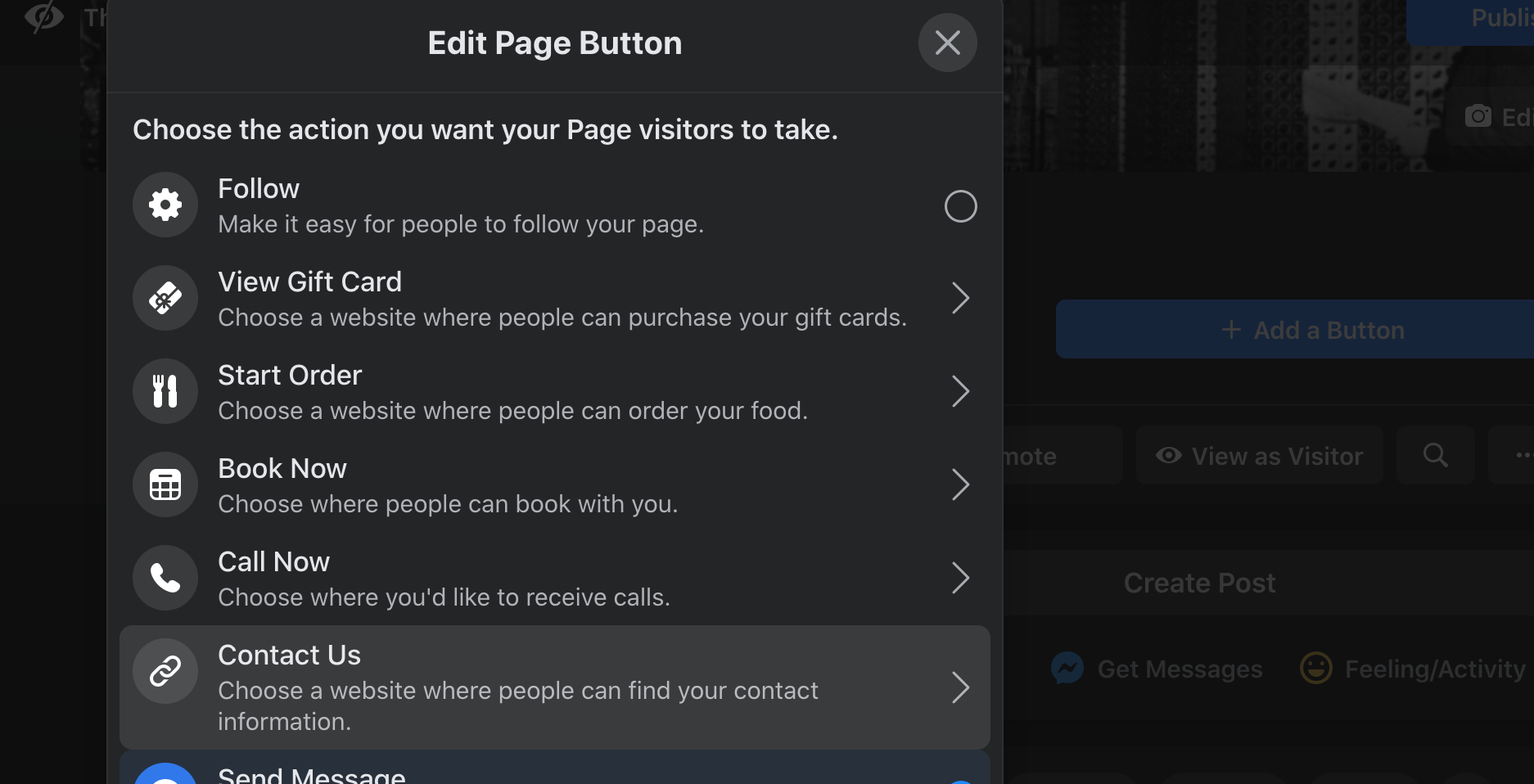 Then copy and paste the URL for your Lead Form - this can be found from Settings>Lead Forms and 'View Live Page' and copying the link, or URL from the subsequent page that opens up: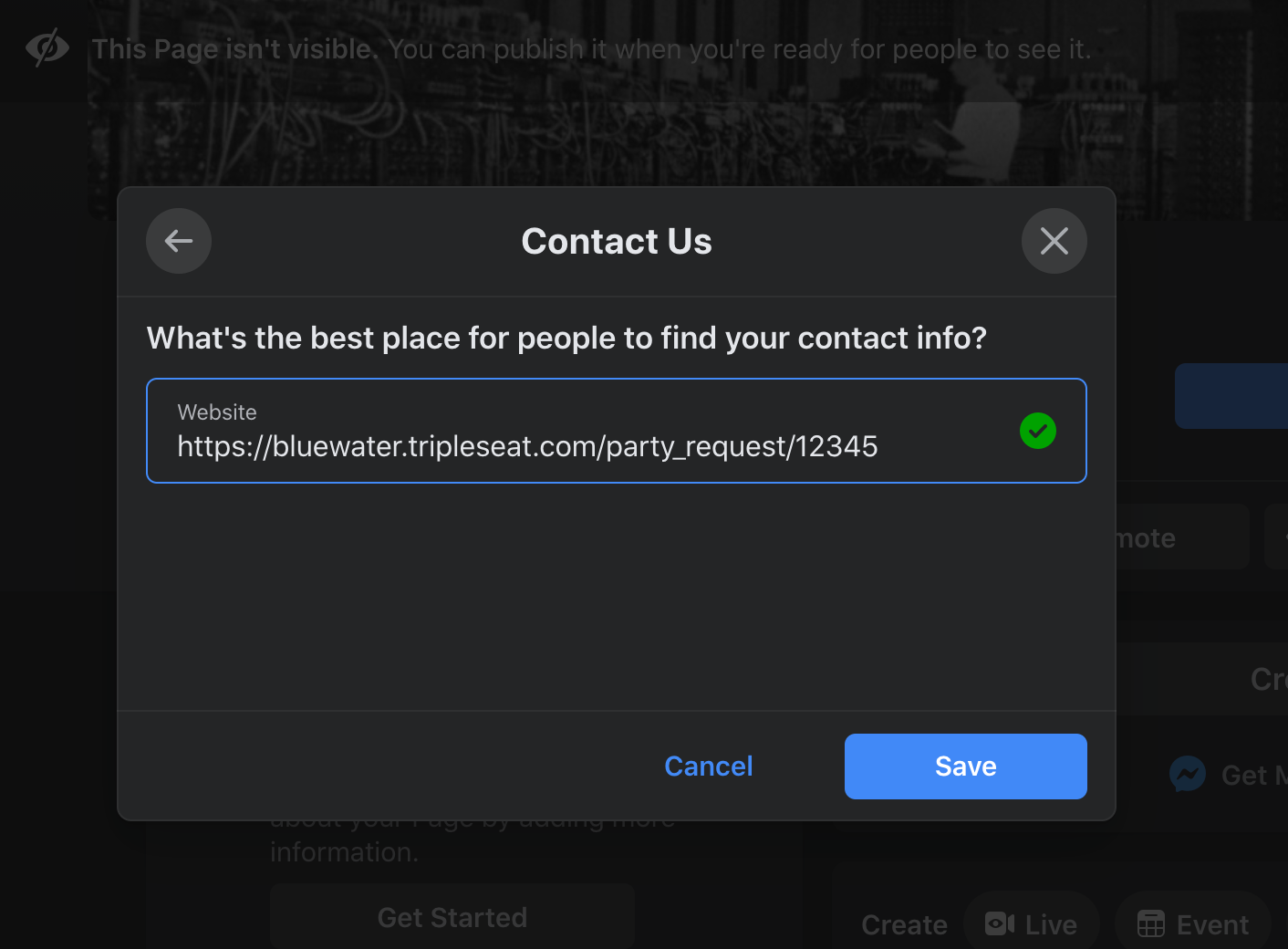 If your Facebook page has a 'Contact Us' button, all you need to do is click that and hit 'Edit Contact Us' and then 'Edit Button' from the drop-down menu and paste the link to your lead form similar to the steps above.
To see how this will look to your visitors on Facebook, click the ellipsis to the left of your new Book Now button and choose "View as Page Visitor".