Many users like to export information about events in Tripleseat to third-party calendar apps like Google, iCal, or Outlook calendar. It is possible to do this in Tripleseat through an ICS link. An ICS link is essentially a URL that third-party calendars can pull on to refresh the data feed from Tripleseat. When they refresh the URL, that pulls the most up-to-date version of event data. To acquire the information from Tripleseat that you need to set this up, go to Calendar > Export.
On this page, you will find out-of-the-box links for all spaces within your venue, and for specific rooms within your venue. If you would like to utilize these export feeds, either:
A) Click Add to Outlook / iCal if you wish to export to either calendar app.


B) Copy the URL if you wish to export to Google Calendar. Then, in Google, go to Settings > Add Calendar > From URL. Paste the link into the URL bar and save.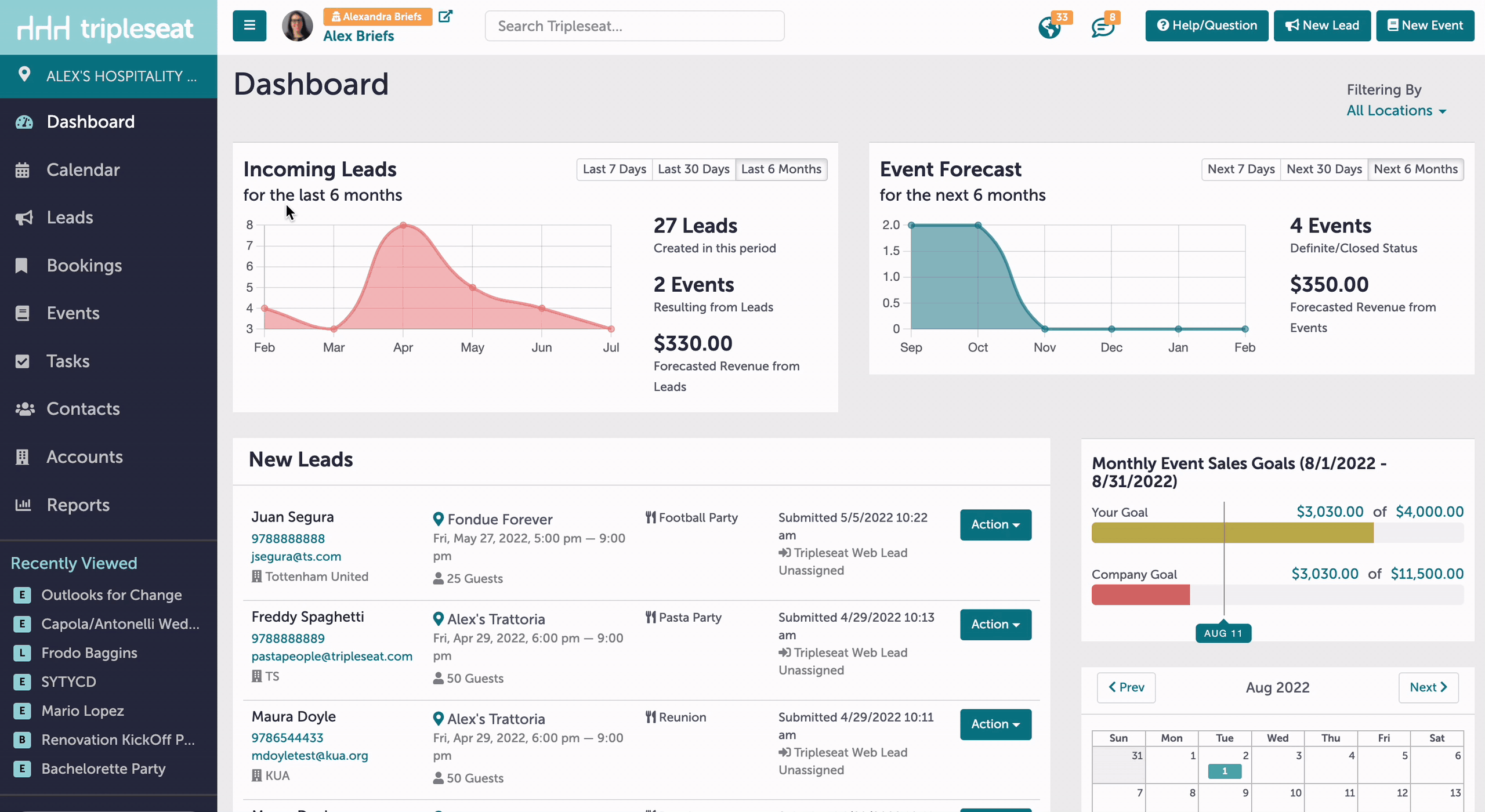 Customized Exports
You may also utilize calendar filters to further specify what type of events pull from Tripleseat onto your personal calendar app. For instance, perhaps you only wish to see events in Google that have a status of Definite or Tentative. And perhaps, you also want to see the Internal BEO layout on the exported event in Google. To generate a custom ICS link, you will want to:
Go to Calendar > Export > Filters. Select what event statuses, locations, and event owners you wish to filter by.


Click Add Document Links and check off which documents you want to pull onto the third-party calendar app.


Scroll down on the page to Custom Export Builder. Copy the URL. Paste it into the third-party app.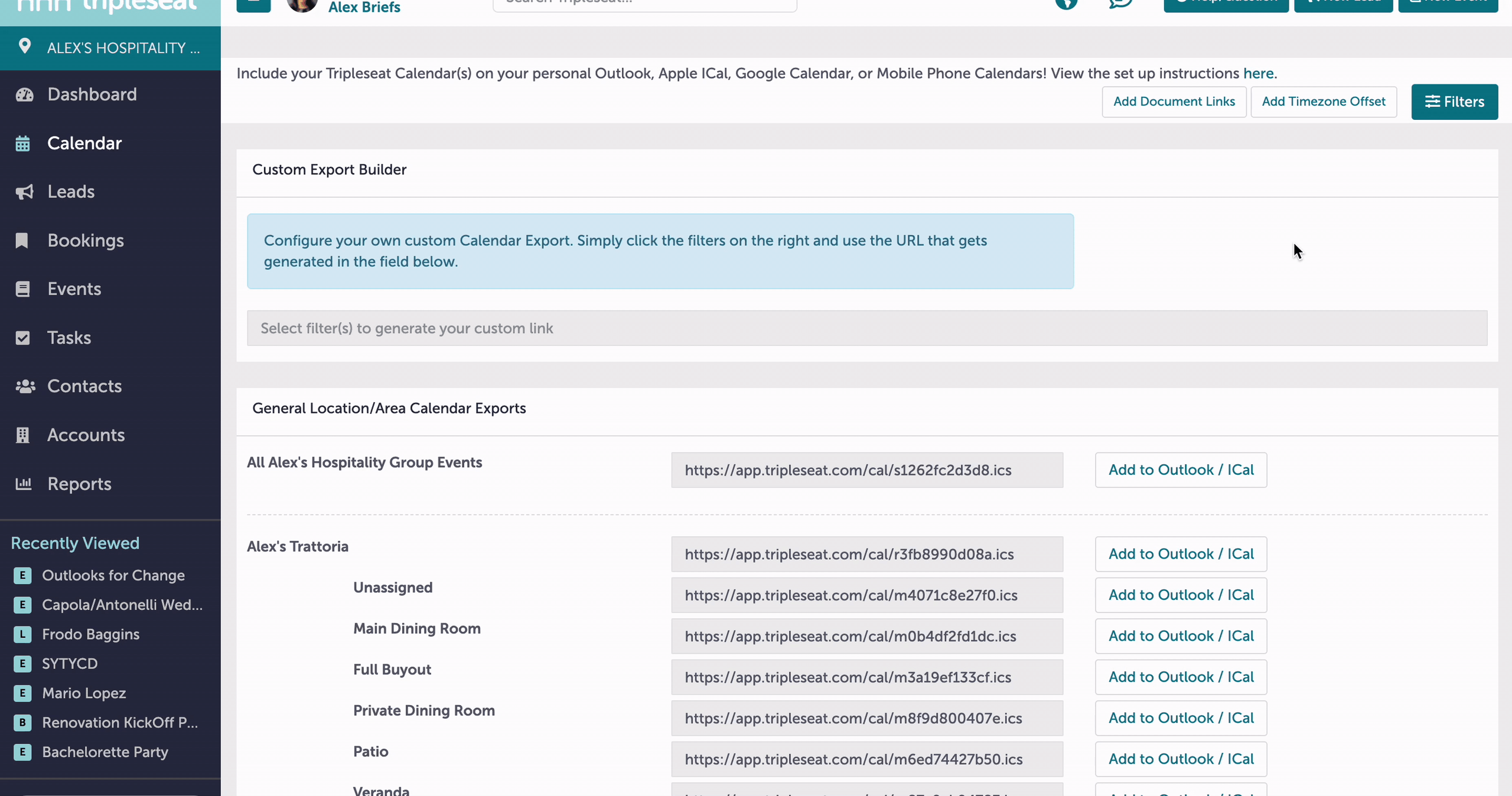 Pro Tip(s):
*Changes made in Tripleseat may take up to 24 hours to reflect in the third-party calendar app. Because that other calendar must pull on the ICS link to refresh the data from Tripleseat, it is not possible on our end to expedite that timeline.


*This export is one-way in the sense that information, and subsequently edits, will flow out of Tripleseat; however, they will not flow back into Tripleseat from the third-party calendar application.