In the case of an event gets canceled, you do want to adjust the Event Status to Lost by editing the event and moving the status to Lost.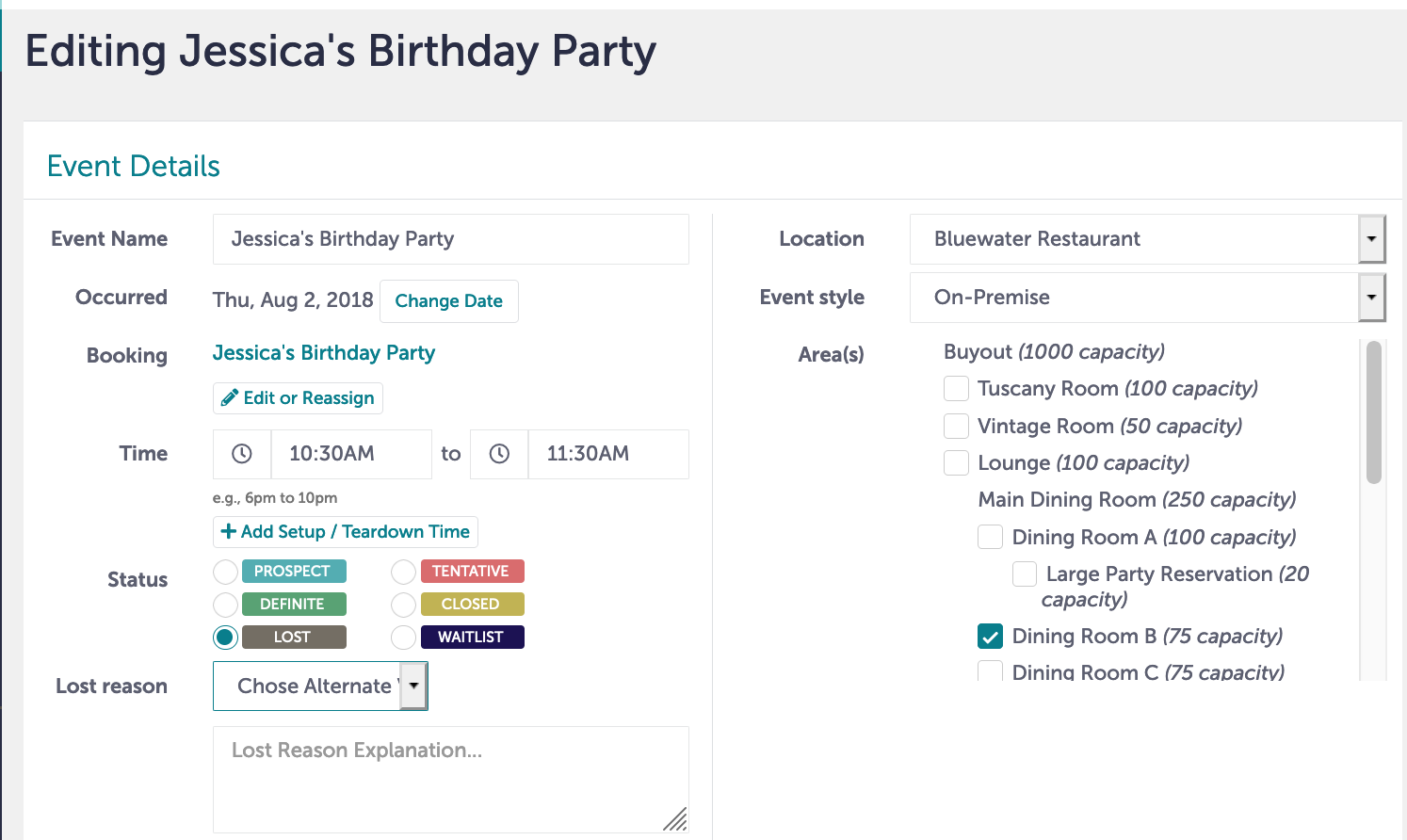 You will have the ability to choose a Lost reason, along with additional details which you can report off of. If you run an Event Details Report, you will be able to see Lost information details, along with lost revenue.

If you created the event by accident and need to delete it completely, you can select "Actions" in the top right corner to Delete the Event.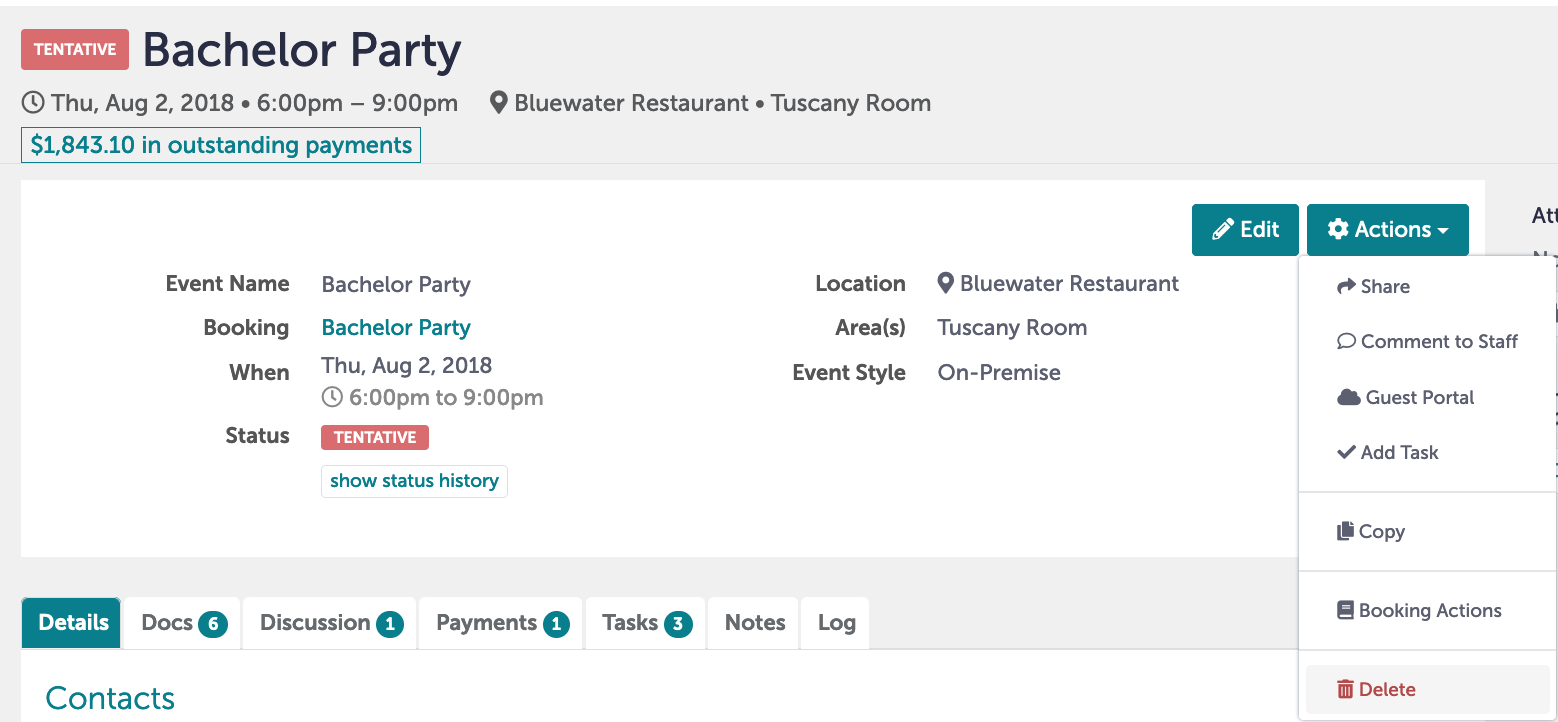 If you are unable find the Delete selection, that indicates that your user role limits this option. You may want to reach out to an admin user on the account who can Delete the Event on their account for you.

Pro Tip: You can not only run reports off of deleted or lost events, but you can search and recover both deleted or lost events in the master search bar! Be sure to select "Show Lost Business" and "Show Deleted".