The Guest Portal is a site dedicated to your guest, where they can find their event details, discussion messages, shared documents, payments, and more.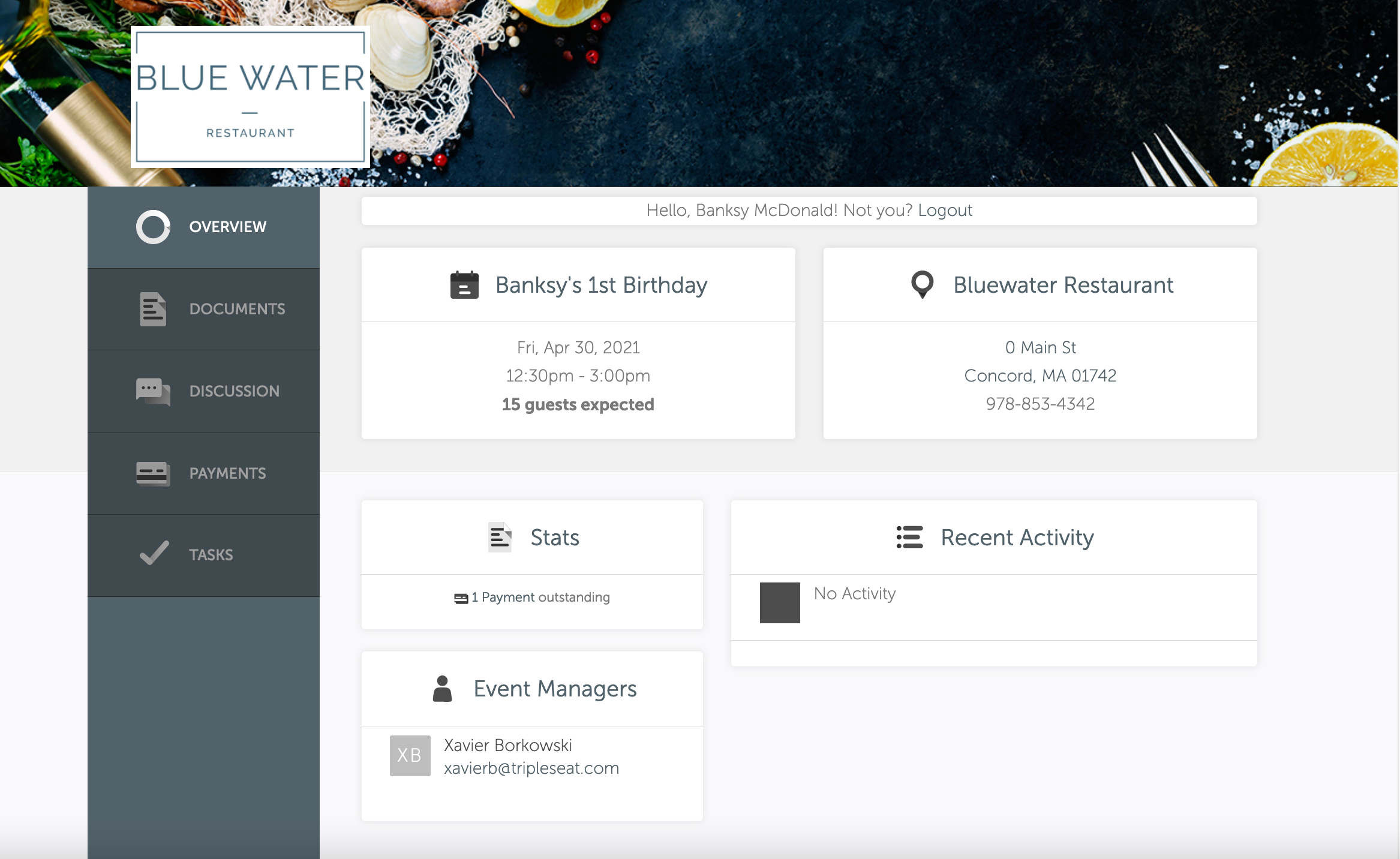 As best practices, we recommend following the guidelines below when sharing your event with the guest:
Ensure there is an email on file (listed within your contact details of the event)
Create your event or booking documents
Utilize the 'Share' button next to the document you would like your guest to see
Send over an email to your guest by utilizing a discussion email template, that can be set up in your settings
By sharing the document and sending an email, your guest will not only receive an email with the layout link (i.e. Contact or BEO), but also a link to view their guest portal:



Your guest can also access the guest portal if you select 'Actions' on the top right of the event or booking, and select 'Guest Portal Links' to send the guest portal link directly over to your contact. Please note, you will want to be sure all guests that need visibility to the guest portal are listed as additional contact on the event itself.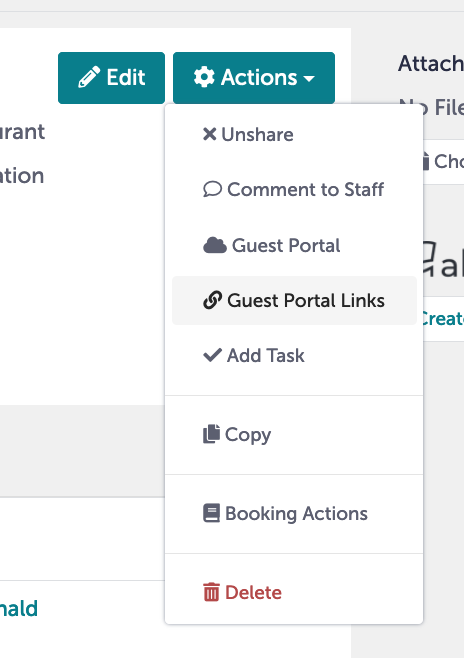 Pro Tip: If your Tripleseat account is integrated with Stripe or Clover Connect (CardConnect), your guest will be able to authorize their card or bank account right on the guest portal and be able to make payments online!

Here is a short video about our Guest Portal: