This article explains how to set the out-of-office responder in Tripleseat. That way, should a guest or colleague email you on a Tripleseat discussion thread while you are out, your out-of-office message will communicate your absence automatically.

To enable:
Go to My Profile > Out of Office.
Select On to the right of Vacation Response.
Edit the Subject Line and Body as desired.
Click Save at the bottom.
As soon as you are back from your time off, return to this page. Update the Vacation Response back to Off to disable when needed.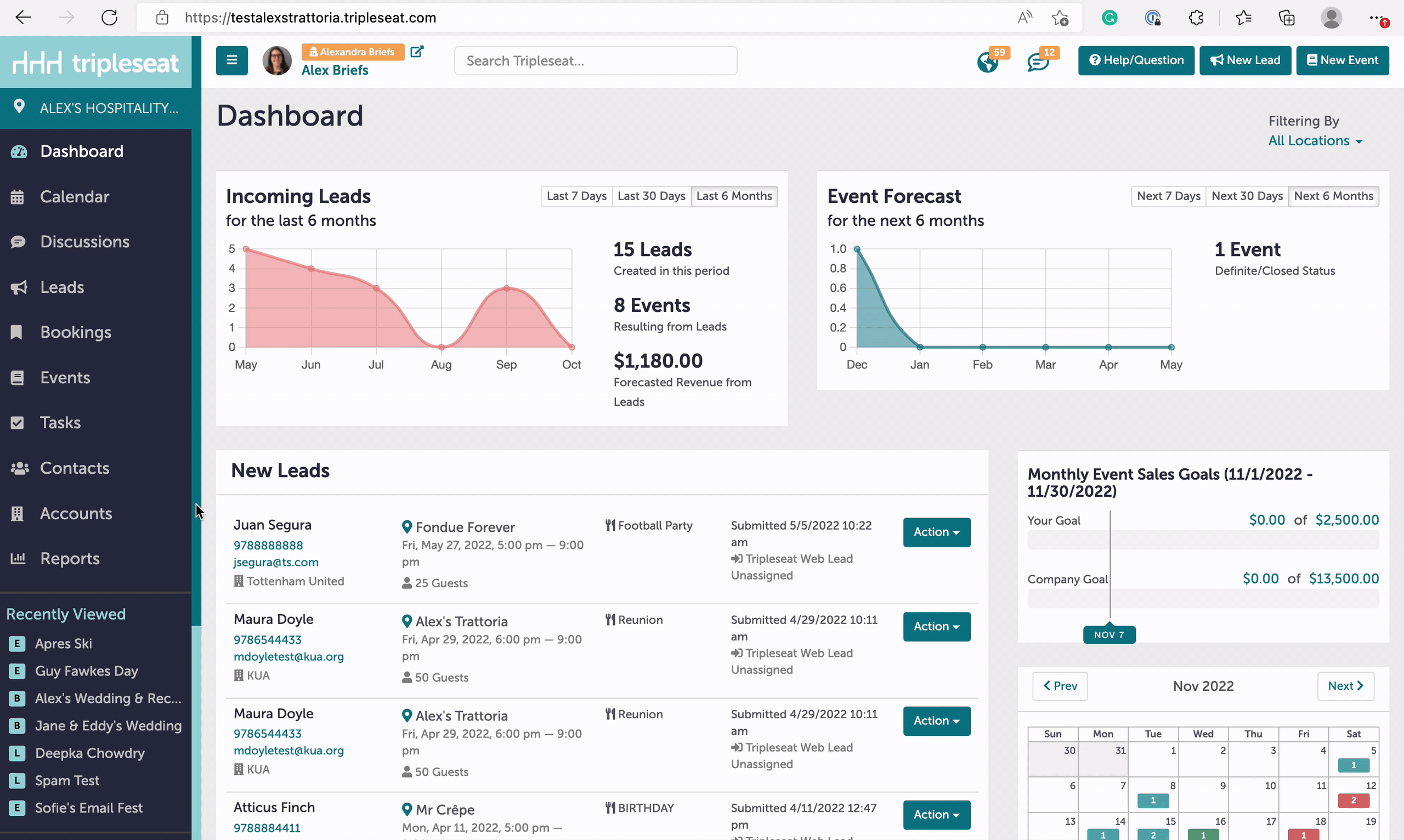 Pro Tip: You can access your My Profile section in one of two ways. Either, you can scroll to the bottom section of your left sidebar (as illustrated in the screen recording). Or, you can click on your name in blue at the top of the page to the right of your avatar.