After you create Masterdocs for a Booking, you will notice that on the Booking Details page, some of the financial fields lock. Those financial fields can still be adjusted, but you will need to make those changes from the Billing Widget of the docs. This article reviews how to adjust the locked financial fields after creating Booking Documents.
These are the specific fields in reference:
Booking Deposits and their due dates
Booking Level F&B minimums
Booking Level Rental Fees
Event Level F&B Minimums
Event Level Rental Fees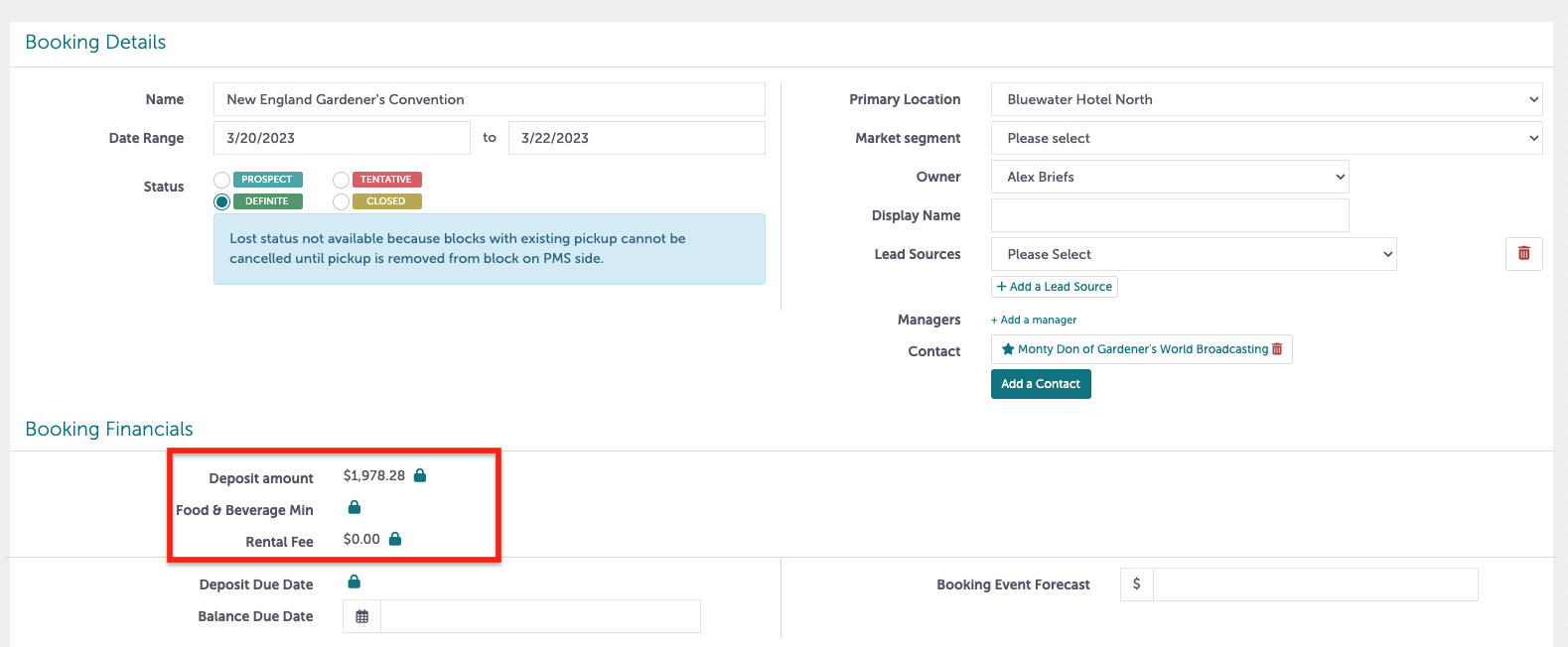 Entering Financials on New Bookings
You can set the Deposit, Food & Beverage Minimum and Rental Fees when you first create a booking in Tripleseat. The Deposit should always be set on the booking level. However, the F&B Minimum and Rental Fee may be set at either the booking or the event level, but not both. Up until you create Masterdocs for the booking, you will be able to adjust these fields from the Booking Details or Event Details page in reference.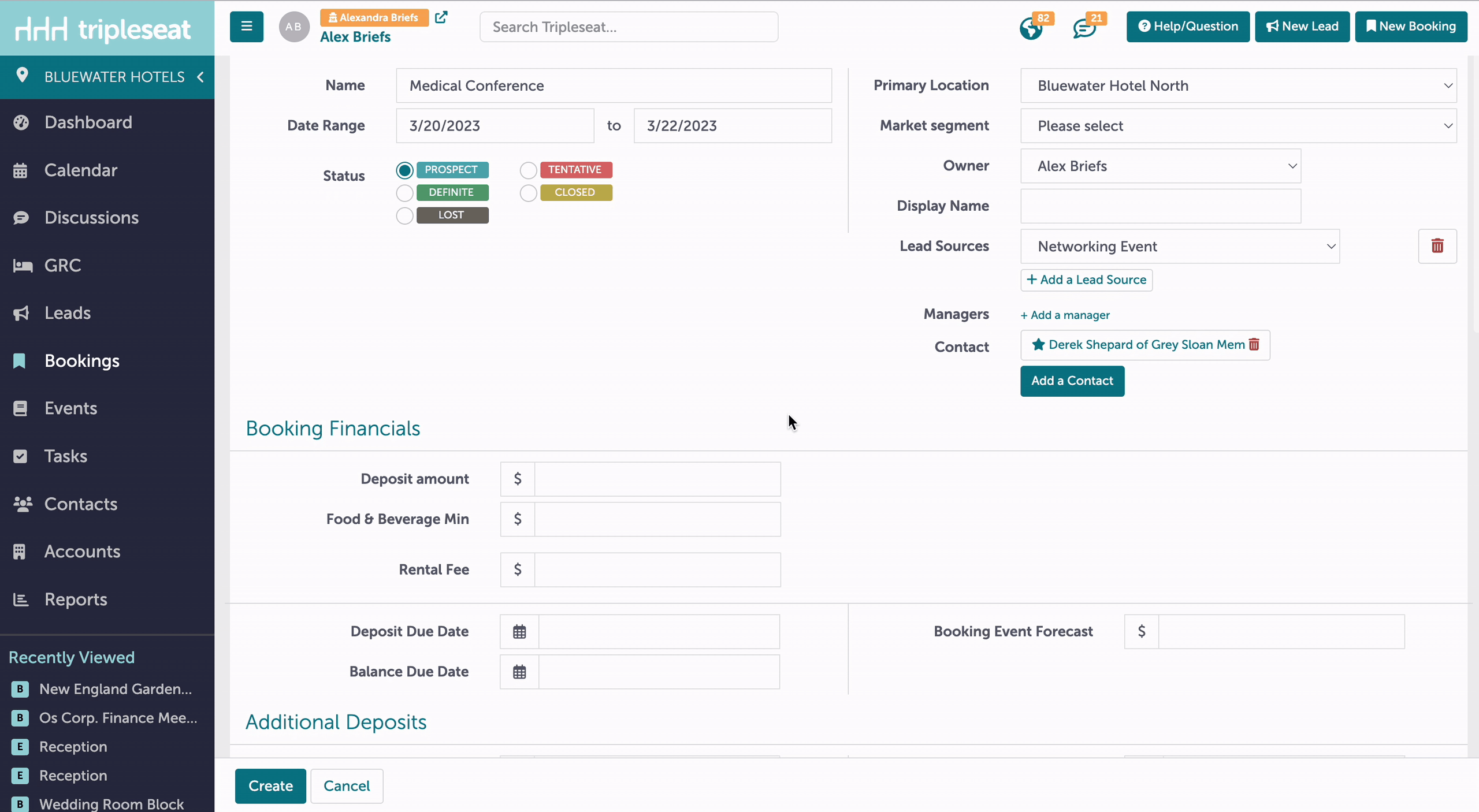 Editing Locked Financials
Once you create Booking Documents, the financials will lock on the Booking Details page. Any subsequent changes to those amounts should be performed in the Billing Widget of your Document Template. As we go into the documents, always be mindful of where you applied your financials.

Go to the Masterdocs tab.
Open the Booking Contract & Event Order (the document template).
Scroll to the Billing Widget on the Booking Tab to adjust Booking level financials (i.e. the Deposit, or a Booking Level F&B Minimum or Rental Fee if defined).




If you'd like to adjust Event level financials (like the Event Level F&B Min and Rental Fee in this example), click Save and Continue. Then click onto the event tab that has the fields you need to adjust.
Scroll to the Event Billing Widget. Change the Rental Fee and F&B Min.
Click Save.


Now all totals have been calculated in the master billing and customer-facing documents, and your locked financial fields on the details page have been updated.