You can set up merge fields in Tripleseat so that information about an event or contact flows automatically into an email template or document template without you having to type in that data manually. These are a great way to save your team a little time when detailing out docs for an event or when shooting off a templated email.
To configure these merge fields in textbox fields in Settings, you will need to right-click in the textbox field in question. Then you can peruse the field folders depending on what type of field you need to include. These merge fields include details for the following:
Bookings
Events
Accounts
Contacts
Locations
Documents
Adding a merge field should look like the below.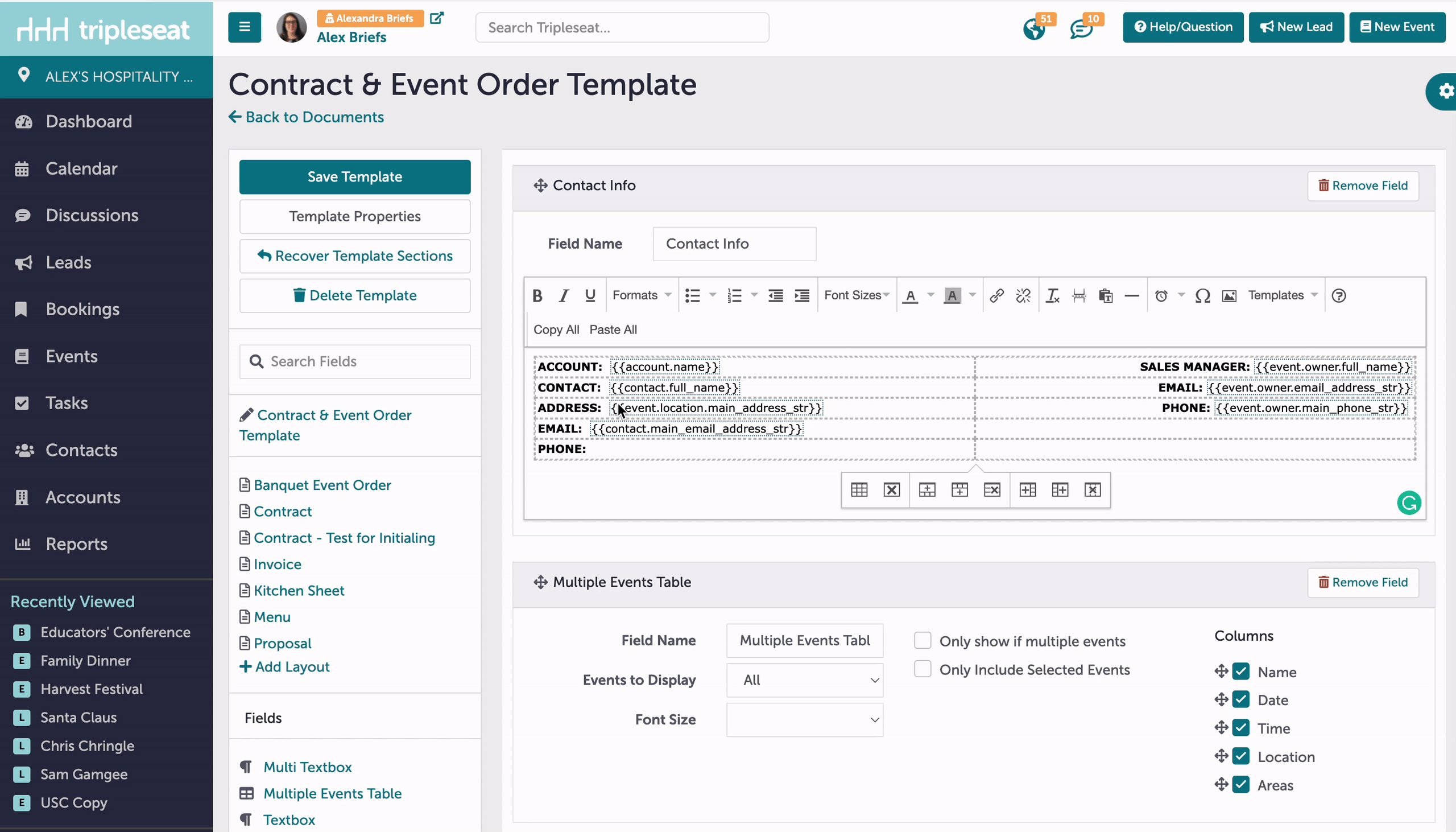 However, if you use a Mac and when right-clicking either nothing appears, or your computer settings appear, then you will need to adjust the trackpad settings on the device. On your Mac, go to System Preferences > Trackpad > Secondary Click. Then, if you try to right-click in Tripleseat, your merge field selections should appear without issue.