Content Templates allow Tripleseat users to plug in frequently used text or images into an event's or booking's documents. For instance, perhaps your business has two sets of policies- one for weddings and another for corporate events. Depending on the event type, your guests must sign off on a different set of terms. Rather than having to manage two different document sets each with its own terms, your team would rely on a single set of docs without any default text in the Terms & Conditions field. Then when you create documents for a specific booking or event, you would select the verbiage or policies you need.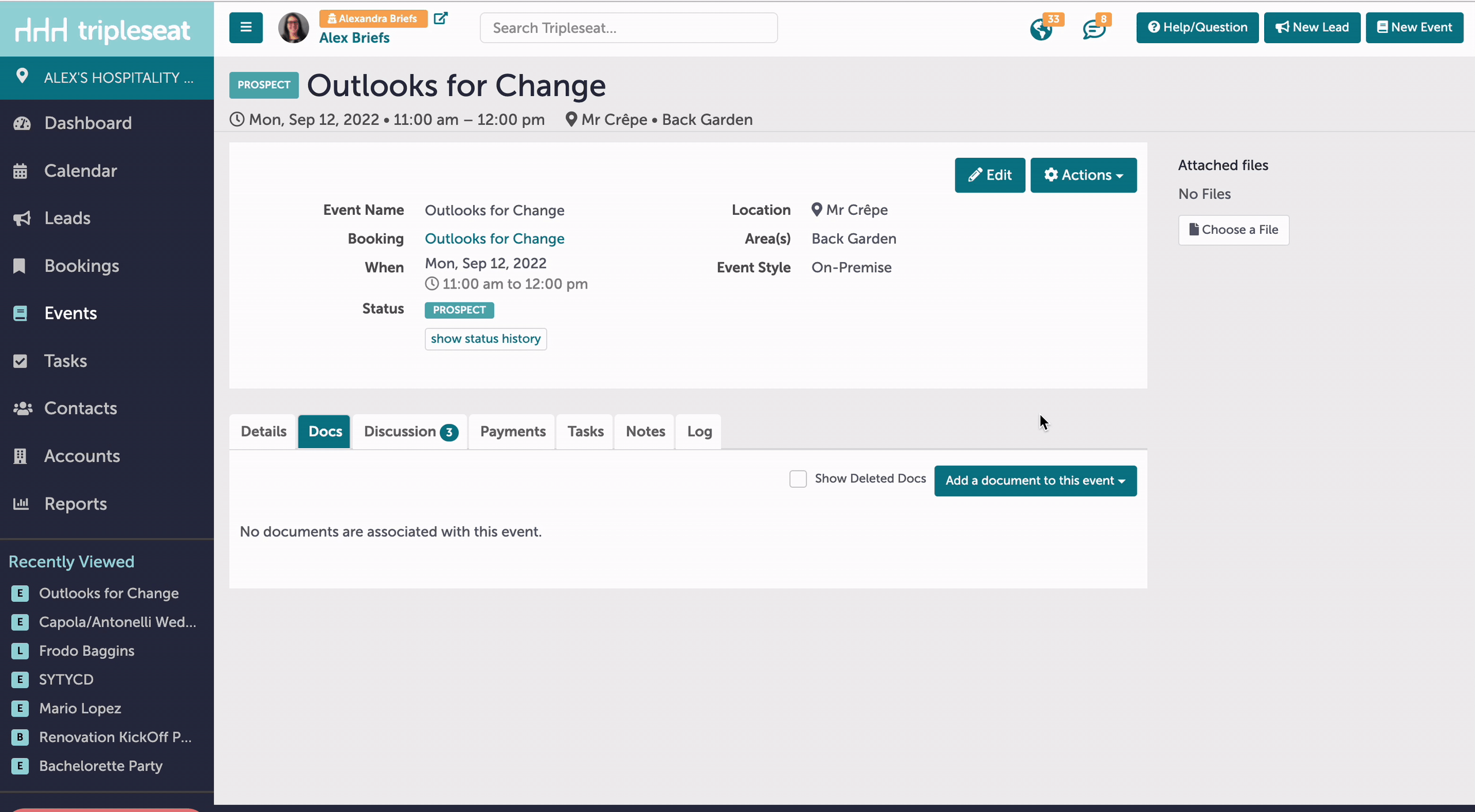 Who would benefit from Content Templates?
Single-location venues that have multiple sets of terms and conditions.



Multi-location groups that need unique verbiage per location.



Folks who heavily utilize text boxes like "Timeline" or "Setup Instructions," and who have two or more versions of standard plug-in verbiage.
What is the advantage of using Content Templates?
Their primary advantage is that content templates allow you to have the customized verbiage you need and the flexibility to utilize a single document set for various event types, locations, etc.. And in the broader picture, content templates make your Tripleseat site more manageable when it comes to site upkeep. By streamlining your workflow to a single set of docs (or fewer sets of docs than you would have otherwise), it means that if you ever decide to update the appearance of your document layouts, you have fewer updates to perform overall.
Should you wish to create content templates in Tripleseat, please check out this article here, or else review the video below.