Event Styles streamline the planning process depending on whether an event takes place on or off-premise. They make workflows more intuitive, reduce the need for superfluous rooms (like Offsite, Pickup, or Delivery), and they can be used as merge fields whose information can flow into email templates or onto your documents.
When enabled, your events in Tripleseat will have a dropdown called Event Style. There are four possible styles for you to choose from.
On Premise
Full Service Catering
Drop Off Catering
Pickup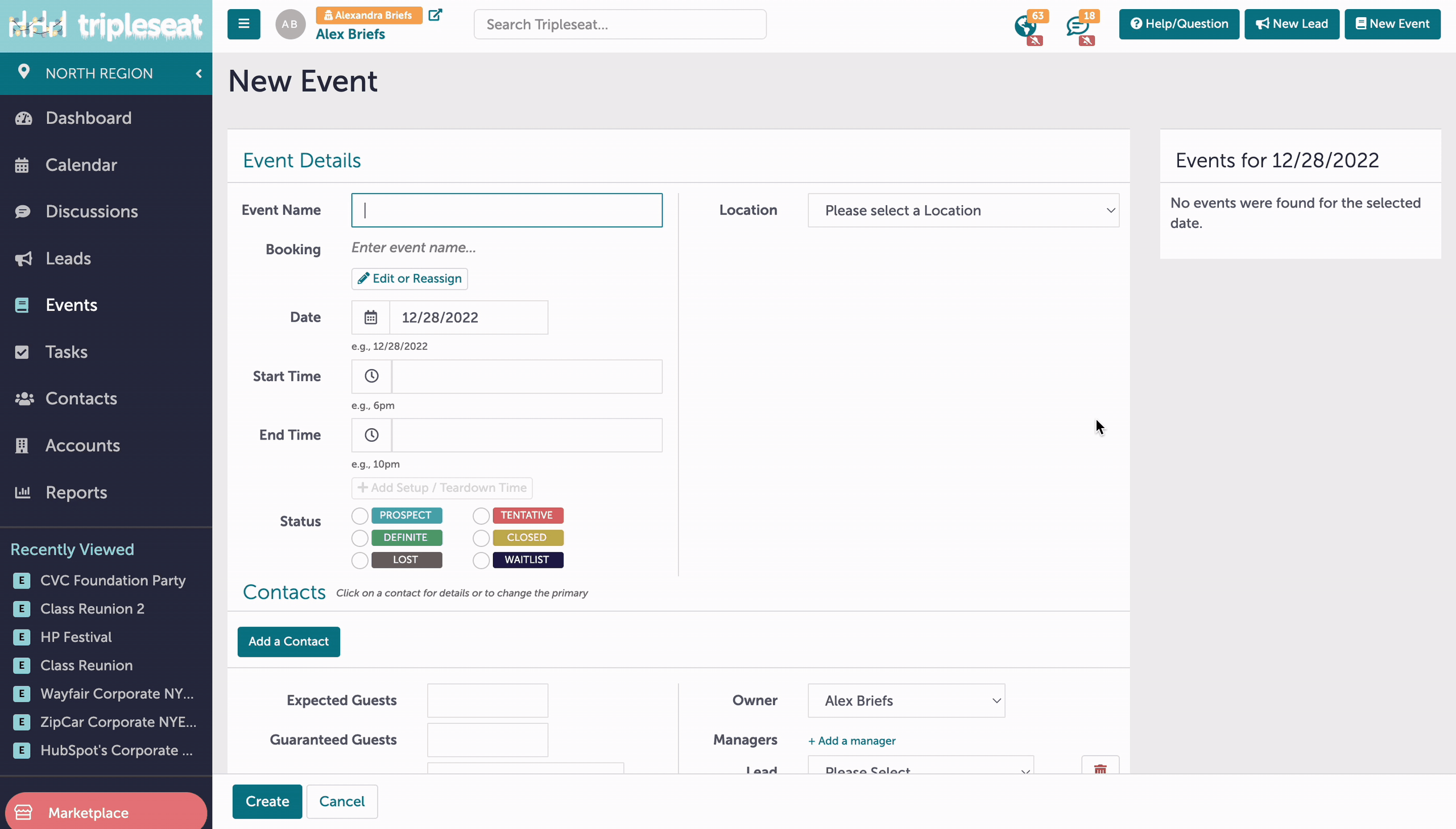 When you select an Event Style, that will impact what other related fields appear. For instance, if you choose On Premise, then you will see the available rooms within your venue. If you choose Full Service or Drop Off Catering, then additional delivery fields appear for you to detail out. And if you select Pickup, that will change the Start and End Time for the event into a single field called Pickup Time.
ENABLING AND LIMITING EVENT STYLES
If you do not have Event Styles enabled already, a Customer Admin for your group can enable this feature by going to Settings > Locations > Enable Event Styles. This process will require the C. Admin to map all rooms and custom fields to event styles for all locations in their group. They should consult someone on their team with insight into how each location works before performing this update.
Then, if one of your locations in Tripleseat only needs some Event Styles and not others, you may limit the options that appear.
To restrict which Event Styles are available at each location, a user with access to Settings > Locations can:
1 Go to Settings > Locations > Edit Details.
2 Scroll to Event Styles.
3 Check which styles should be available to select from.
4 Click Update to save.

To learn more about what this looks like and what types of new fields will appear on your Event Details page, check out our video below:



Pro Tip: If you'd like to learn about mapping your current custom fields or on-premise rooms to Event Styles, be sure to check out our mapping video HERE.