If you are working within the lead stage in your Tripleseat page, you will want to first validate the lead. You can work with the lead in this stage, by confirming that they would like to book an event. If they would like to move forward with their event, you can convert the lead to an event or booking. If they do not want to move forward, we recommend converting the lead to an account/contact. That way, if the lead reaches back, you will have the contact information already stored in your Tripleseat site. You will also be able to use this contact information for future marketing efforts.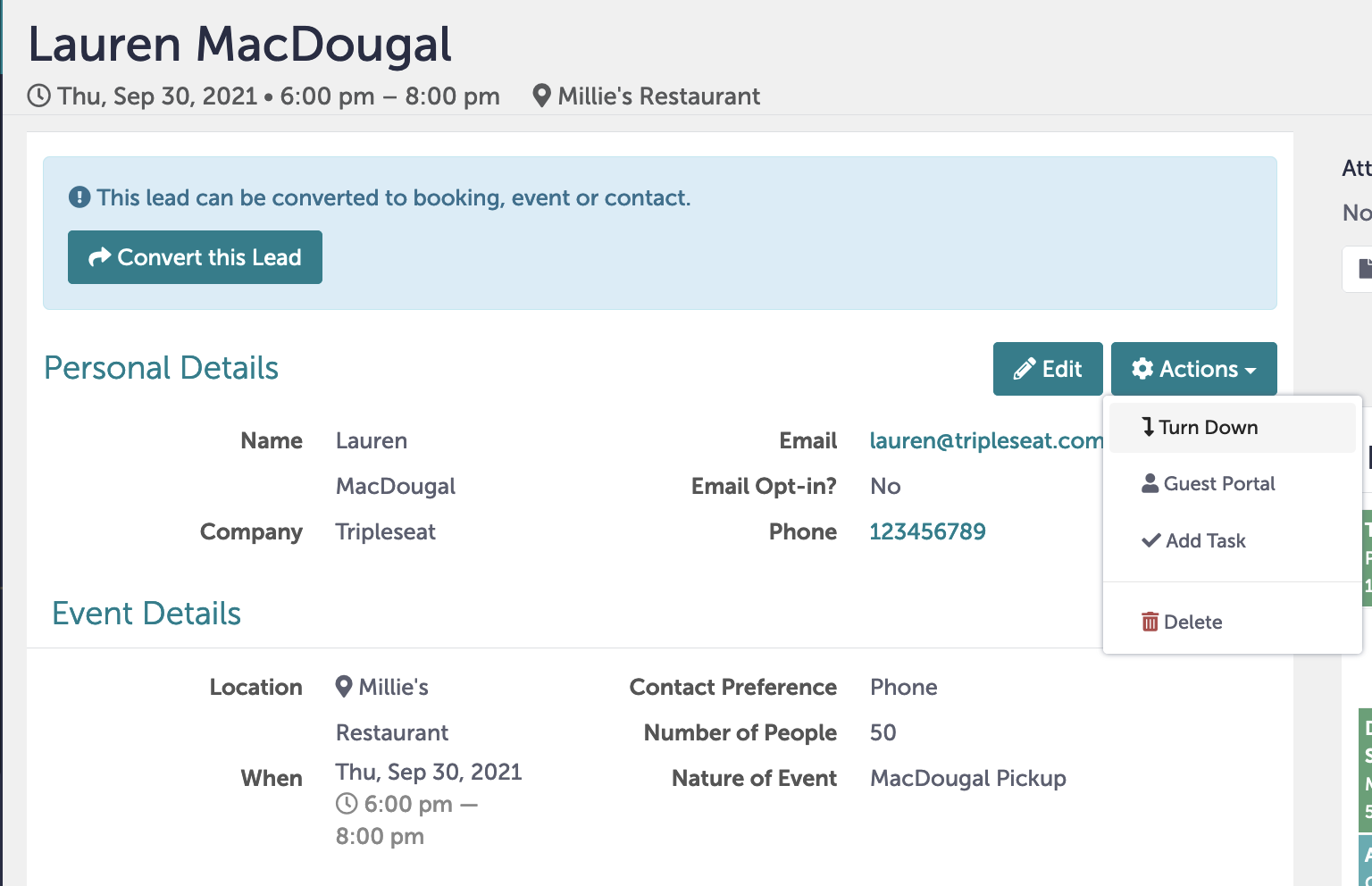 We recommend turning down the lead, if you do not want to store the customer's information on your site or if they will not be reaching out again.
Pro Tip: If the lead is either turned down or converted, the guest will not receive an auto-response email or notification of this update.