See below for details on SAML using Google. This Feature is allows you to use one login to manage different credentials. We have enabled IDP Initiated Logins, so before following the steps below, login into Tripleseat and click on Settings. Click on Preferences and then click on User Authentication. Scroll down and check off "Allow IDP Initiated Logins". Please use the unique URLS created on the "User Authentication" tab in your account instead of what is listed below which are the generic URLs. Please note, this is intended to larger groups who have an IT department to get them set up and all users must be added to Tripleseat before they are able to login using SAML.

Setup on Google for SAML:
Step 1: Log in to the google admin console and select "Apps", then "Web and Mobile Apps"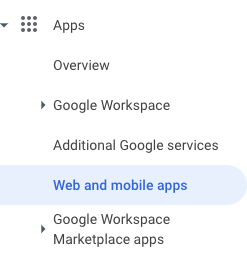 Next, select "Add App", then "Add Custom SAML app":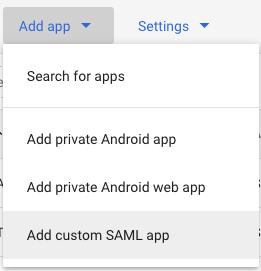 Enter the display name and details for the app: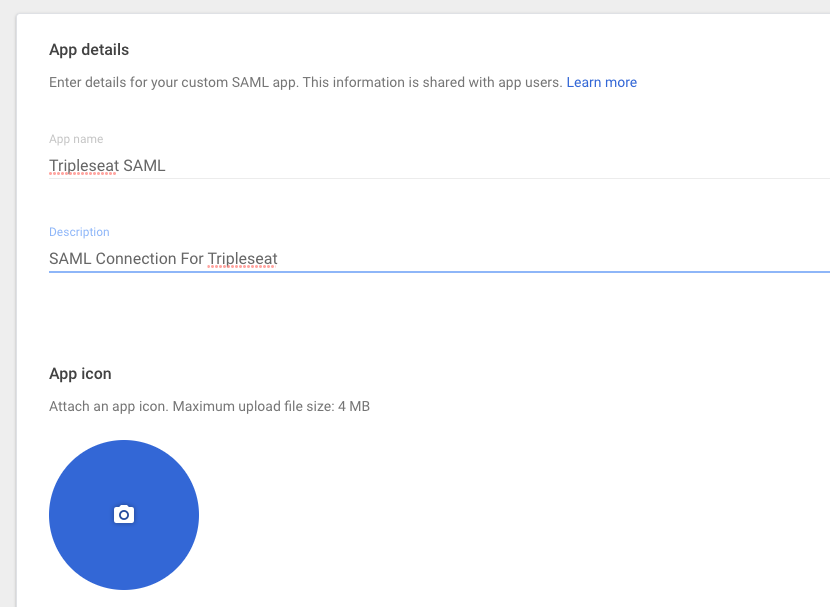 In Tripleseat, head over to Settings>Preferences>User Authentication. (note: you may want to have two browser windows open for this step to make it easier to toggle between the two sites).
Next, in Google Admin, copy the certificate and paste into Tripleseat under the IDP Certificate section: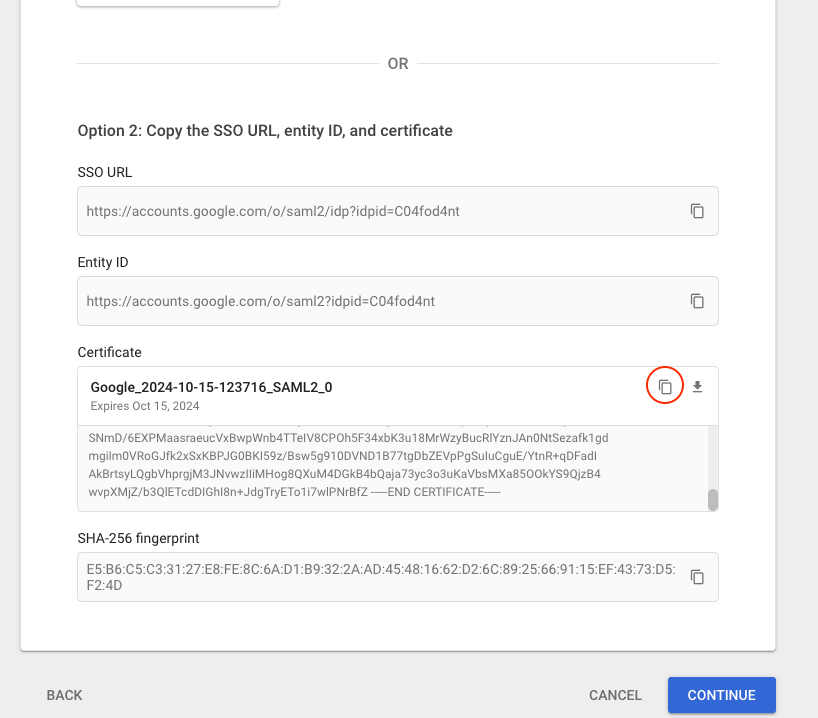 Enter the IDP Display name (Tripleseat) info
SSO URL goes to SAML 2.0 Endpoint URL
Entity ID goes to Issuer URL (Entitity ID)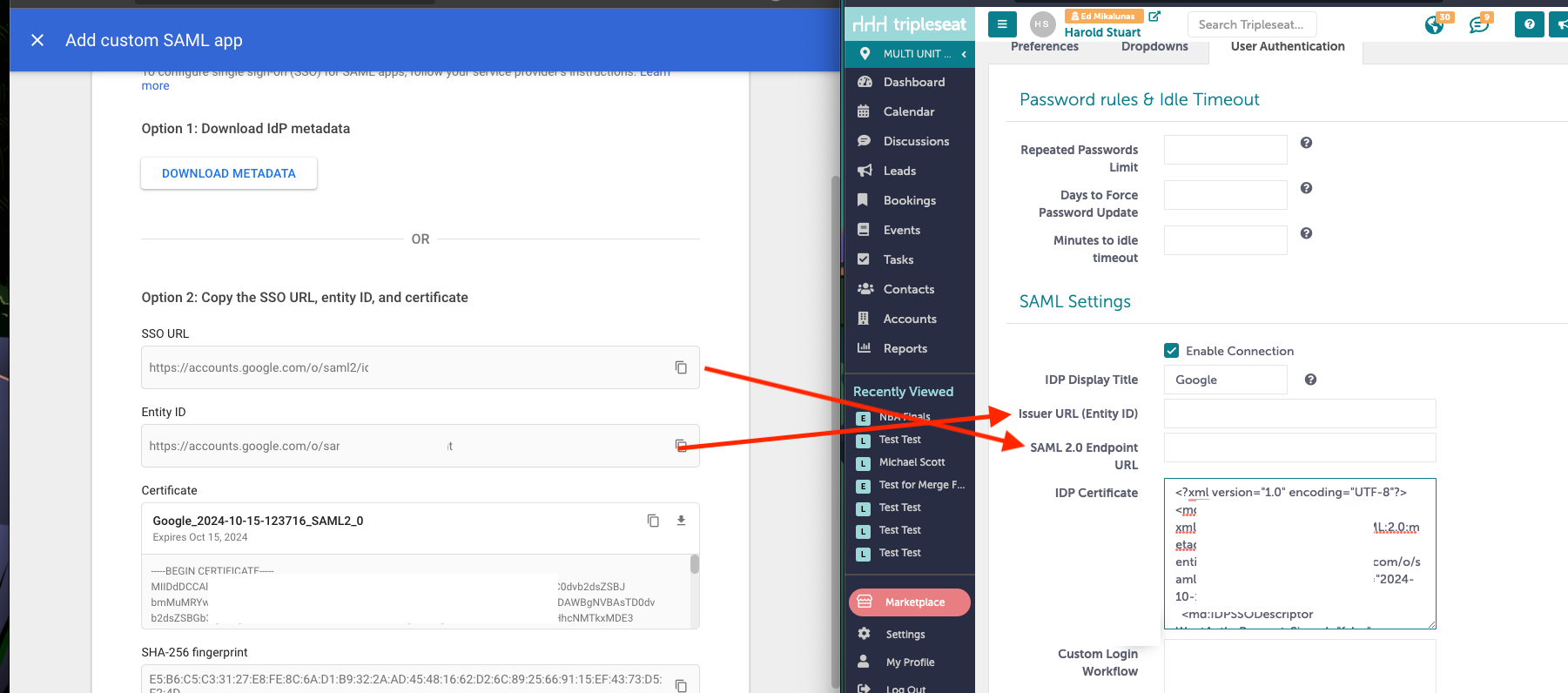 Next, under the "Service Provider for IDP Initiated Login", grab the URLs and add them in the Google Admin section under the "Service Provider Details" then hit "continue":




On the next page in Google Admin, select "Finish", head back over to Tripleseat and select "Update"
Final step, in Google Admin, select User AccessMake sure the app is "On" for everyone: