If you're looking to adjust which users (or non-users*) receive web lead notification emails, you will select Settings > Locations > Edit Details.





Next, you will scroll down to the bottom of the page to add or remove users.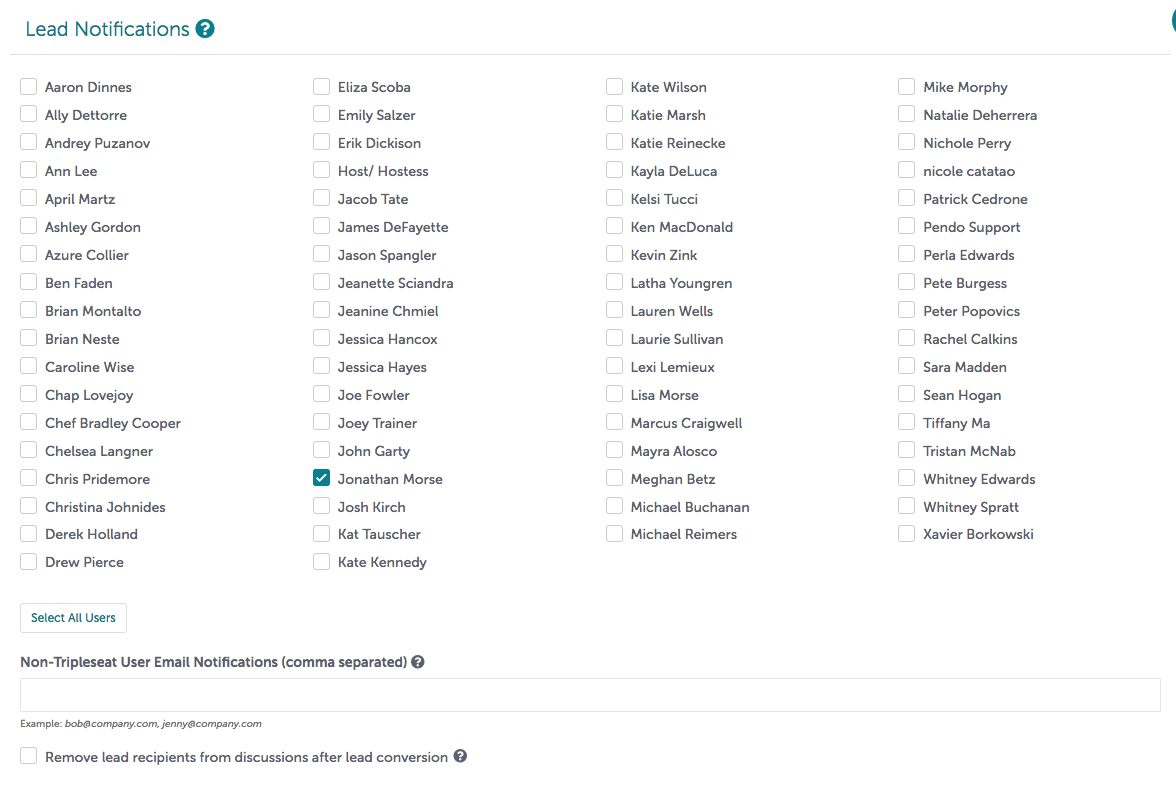 Once adjusted, this change will only affect new leads that are received. The users selected above will automatically be copied on the discussion email thread.

*If a Non-Tripleseat user needs to get notified of the Lead, please add their email address to the "Non-Tripleseat User Email Notifications" section. Separate multiple email addresses with a comma ",".

**You can remove the lead recipients from the discussion thread after the lead is converted to an event/booking by selecting the option at the bottom of the page.