To set up a task, you will select the 'Task' tab within an Event, Lead, Contact, or Account. From here, you will select 'Add Task'.





Next, you will be prompted to choose an assignee, due date, task type (for reporting purposes! These task types can be adjusted in Settings > Preferences > Dropdowns), and description.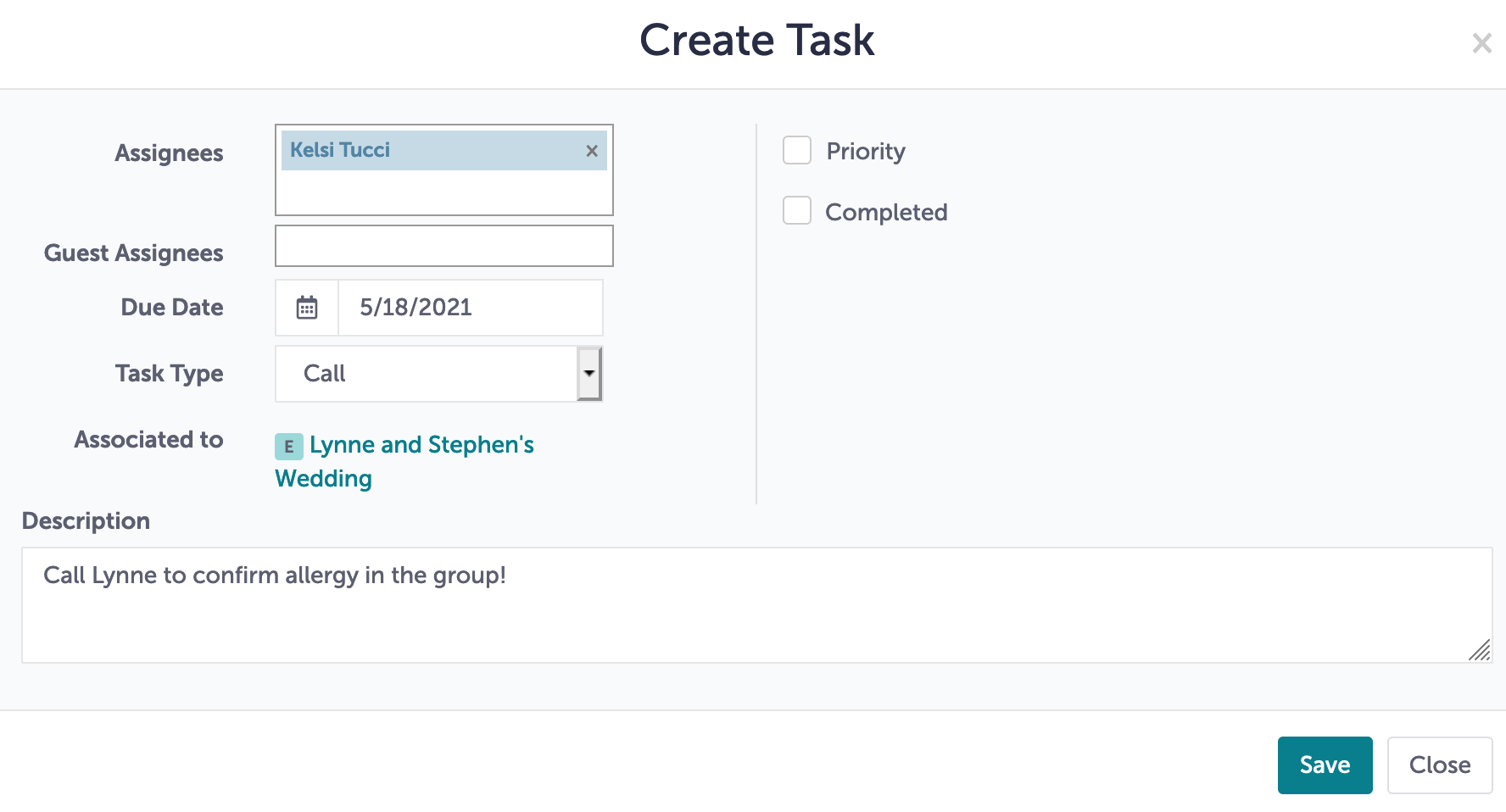 Once set, you will select 'Save'.

Pro Tip: You also have the option of prioritizing the task, which you can filter in the Tasks tab.





Some reasons why you may want to add a Manual Task vs set up the Task as an Automatic Task:
You would like to follow up with a specific guest in 6-8 months to inquire if they would like to rebook (i.e. Birthday Party, Holiday Party).
You would like to follow up with the guest on something event-specific (i.e. Surprise Party, Allergy in the group).
You would like to create the task for the guest to complete! For example, request payment and set up a task for the Guest to receive via email and complete on the Guest Portal.