To enable ACH payments, you first want to be sure your account is integrated with one of our Credit Card Processors: Stripe or Clover Connect (CardConnect). Once this is set up, you, or a customer admin, will select Settings > Online Payments to Enable ACH payments within the integration:





This will allow the guest to choose whether to pay or authorize using a Credit Card or Bank Account in the Guest Portal: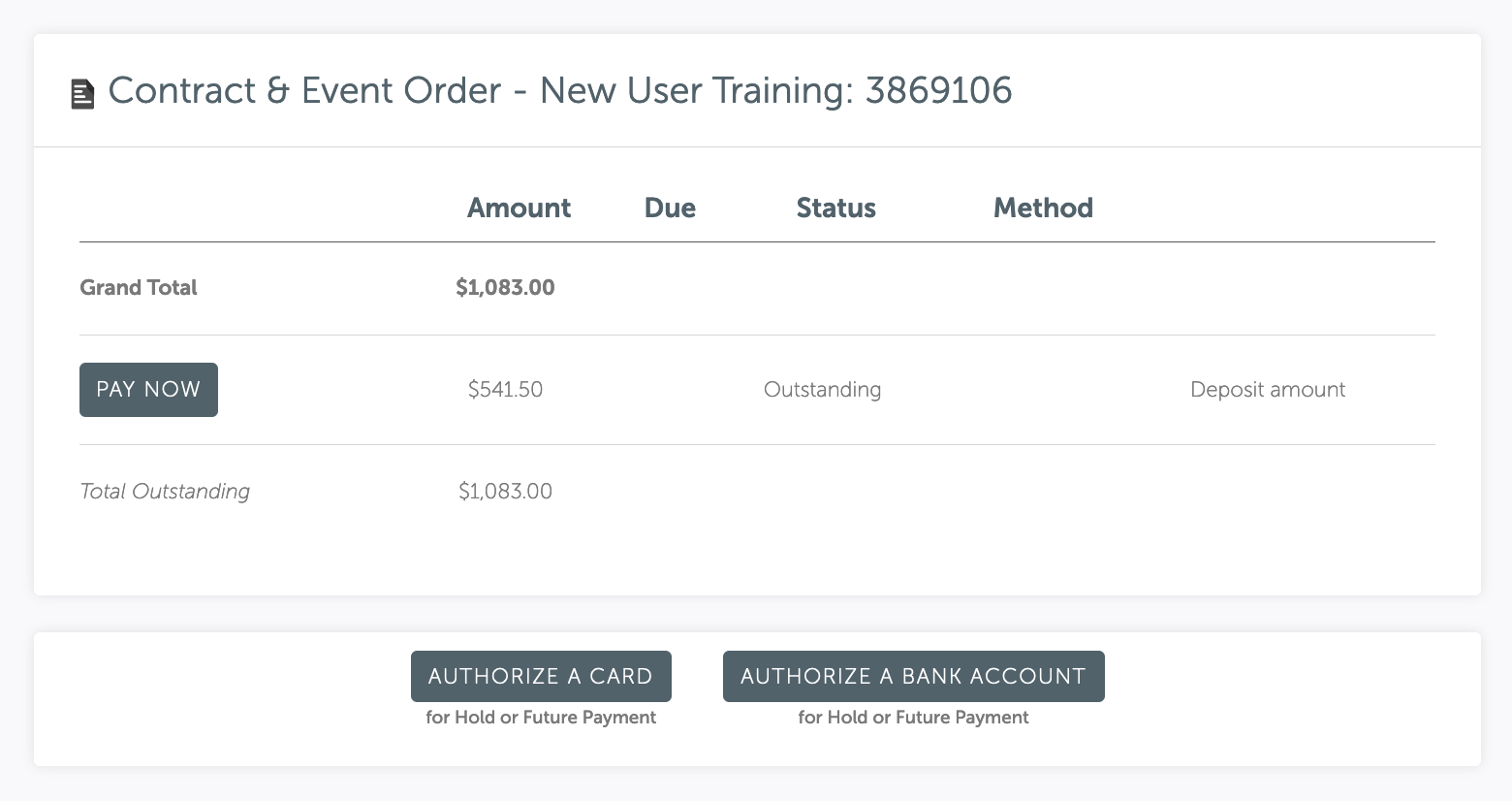 Once added, the Event or Booking owner will be notified, and you will be able to tab over from Payments to Credit Cards or Bank Accounts. Please remember, if you make a payment, you will be prompted to choose the payment method depending on what form of hold was added.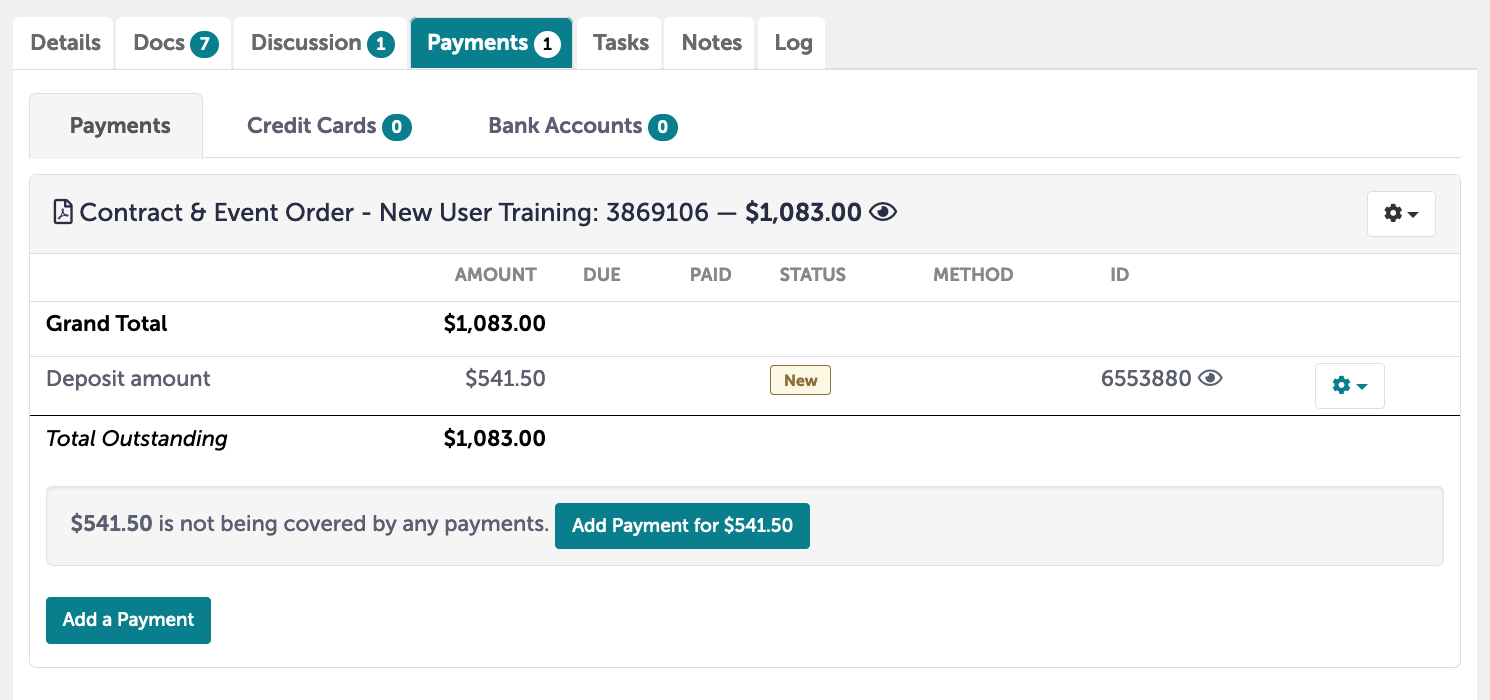 Pro Tip: your guest will have the option of keeping their Credit Card or Bank information on file for future events when authorizing in the Guest Portal!