If you're looking to import data into your Tripleseat account, you will want to select Settings > Data Imports.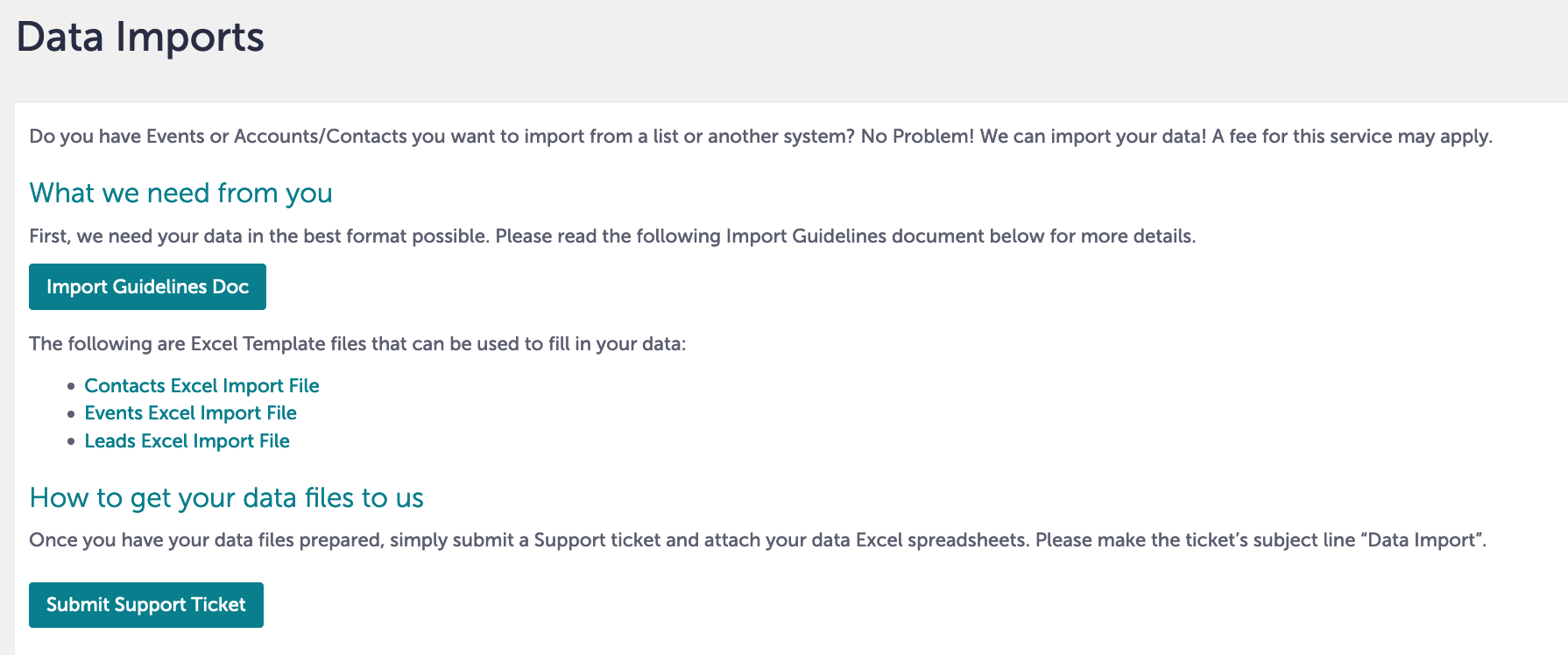 Here, you will first want to be sure to review our Import Guidelines document to learn a bit more about the format and data we will need. Next, you will find our excel templates, which provide pre-determined columns for you to complete. Please note, columns in red are required for our team to run the import. Once the Contact, Events, or Leads file has been completed, please attach and send a note to our Tier 2 Support team at Support@tripleseat.com

Pro Tip: If you need to add both contacts and events to the system, you can use just the Events Excel Import File. When you submit the request to Support, just let us know that this import is for both contacts and events.