To add a Discussion Email Template for you you and your team to utilize, you will go to Settings > Discussion Email Template. Here, you will find different categories: General, Booking, Event, Document, Lead, and Payment. You will Add a Template in the section you wish to use it! For example, if I add a Lead Template, I will only be able to utilize the template in the lead stage.

From here, you will add the name of the template, choose the locations you'd like to use this at. You can then type your email in the body. You will be able to use our merge fields by right-clicking your mouse within the template to save you time when using the template! For example, you can input the client's first name.

When finished, be sure to select 'Save'.

Example: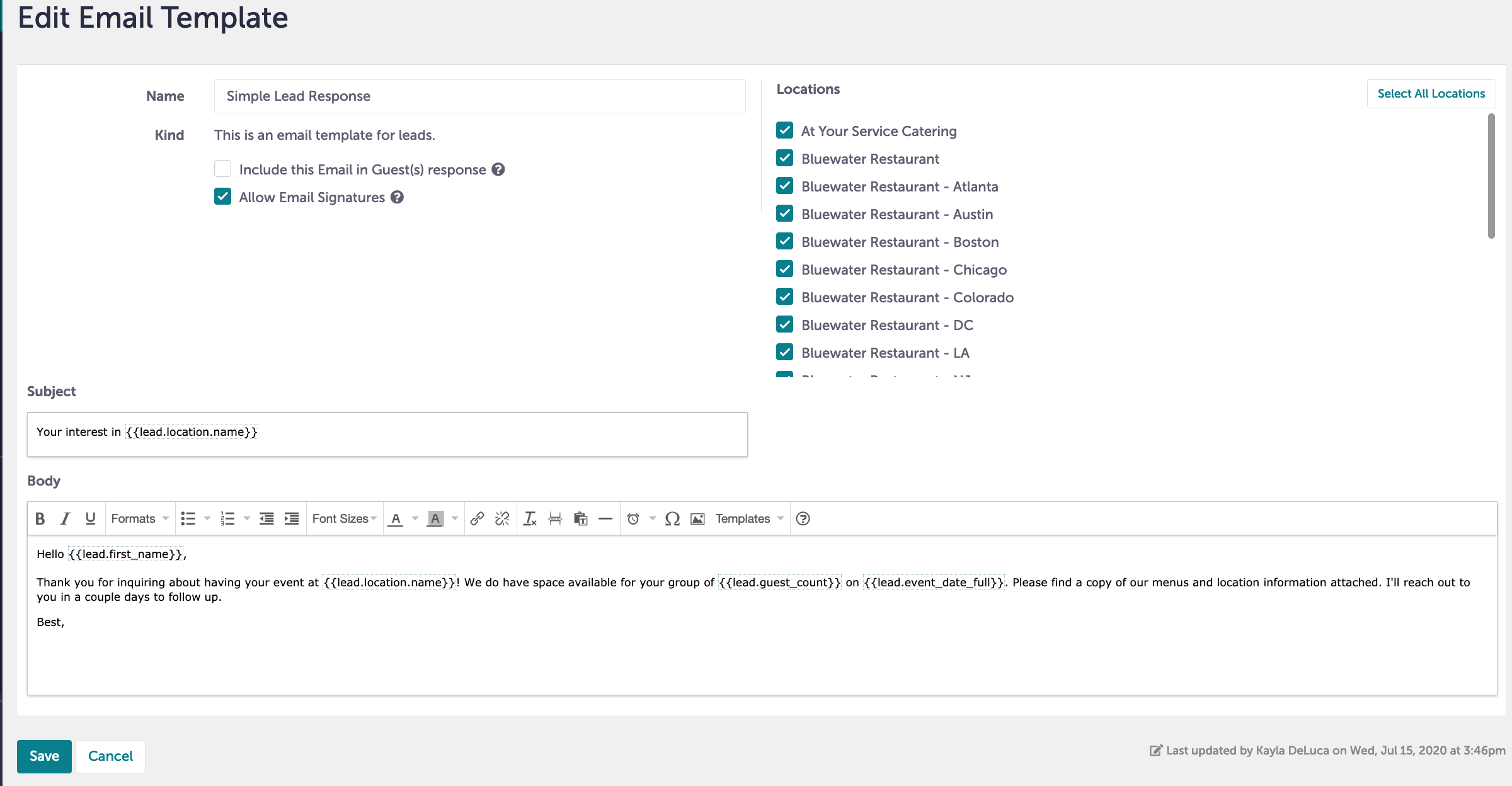 Here is a short video on how to set this up:



Pro Tips: You can utilize the toolbar to add additional features to your template, such as a picture from your file library of your venue (insert/edit image/file)! If you are asking a list of questions, be sure to select 'Include this Email in Guest(s) response' too!