Ever have a guest tell you they are unable to sign documents you have shared with them? If so, this article will provide a helpful framework for identifying and solving the issue.
If you have the New Booking button in the upper right of your screen in Tripleseat, that means you will create all documents and record all payment on the Booking level. This allows you to craft Masterdocs with information relating to all connected events. That way, your guest may sign one Contract and pay one Deposit instead of signing and paying for each Event separately. With this type of setup, the signature field on documents will only be available on the Booking level Masterdocs. E-Signatures will not work on documents shared from the Event. For that reason, it is very important to share documents with your guest from the Booking and not from the Event.
DIFFERENTIATING THE BOOKING FROM THE EVENT
It is important to recognize the difference between the Booking level and the Event level, as well as how to navigate between the two. The Booking and Event details pages will look similar, but there are notable differences. The screenshot below shows the Booking level, where you will see tabs for "Events" and "Master Docs." If you are a Hotel, you will have an additional tab for "Guest Rooms." It is from the "Master Docs" tab that you will share the documents with your guest.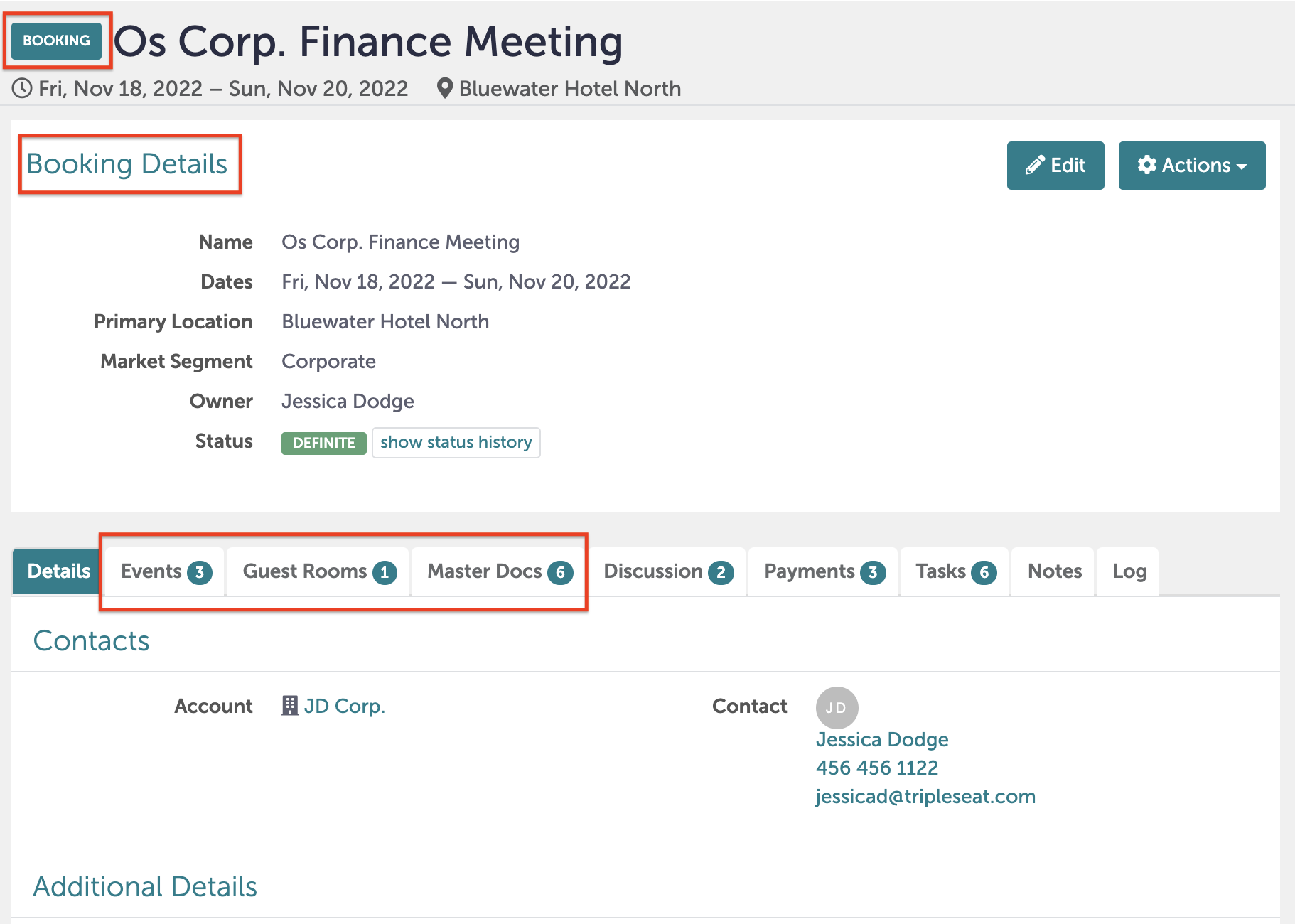 In the screenshot below of the Event level, you will not see the aforementioned tabs and the document tab will read as "Docs" instead. While on the Event level, you will see the Booking name below the event name. You can use this blue hyperlink to navigate to the Booking level to share any documents with your guest from the "Master Docs" tab found there.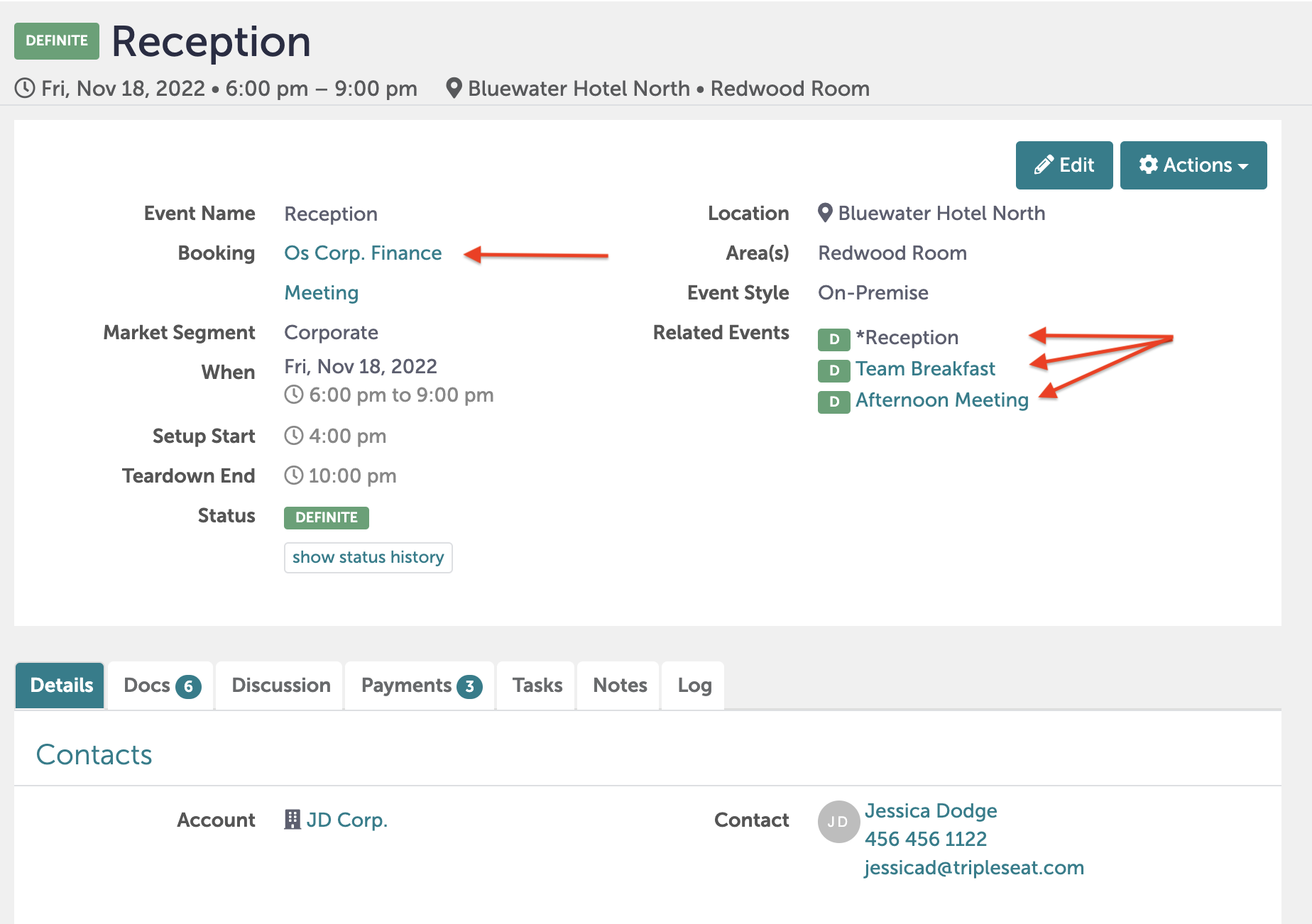 As mentioned above, the signature fields on your documents will live on the Booking's Masterdocs, so be sure to navigate to the Masterdocs tab and click share to the right of the doc you want the customer to sign off on.