Have you ever noticed a line called "Other" in the Billing Widget of an event's docs? If so, it probably looked like the screenshot below. This article will explain what it means when you see Other in the Billing widget and how you can fix it.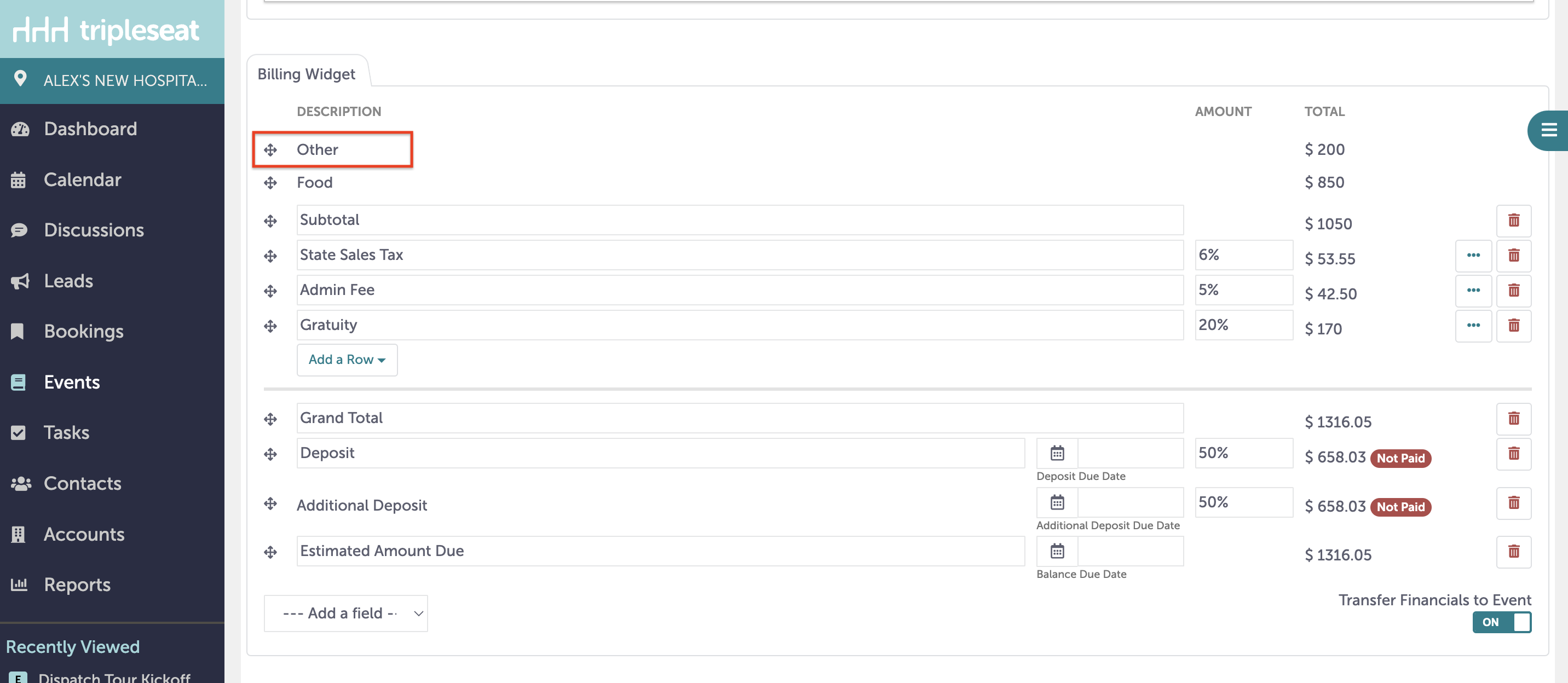 In addition to Billing Details (your taxes and fees), the Billing Widget will also display the Menu Item Category totals for the event.
Every picklist item should belong to a Menu Item Category. When you expand an item, you will find that Category dropdown on the lower left, and it does two things. One, it informs which taxes and fees should be tagged on the item in question. And two, the sum of all items of the same category will display in the Billing Widget.
If the picklist items on an event look like: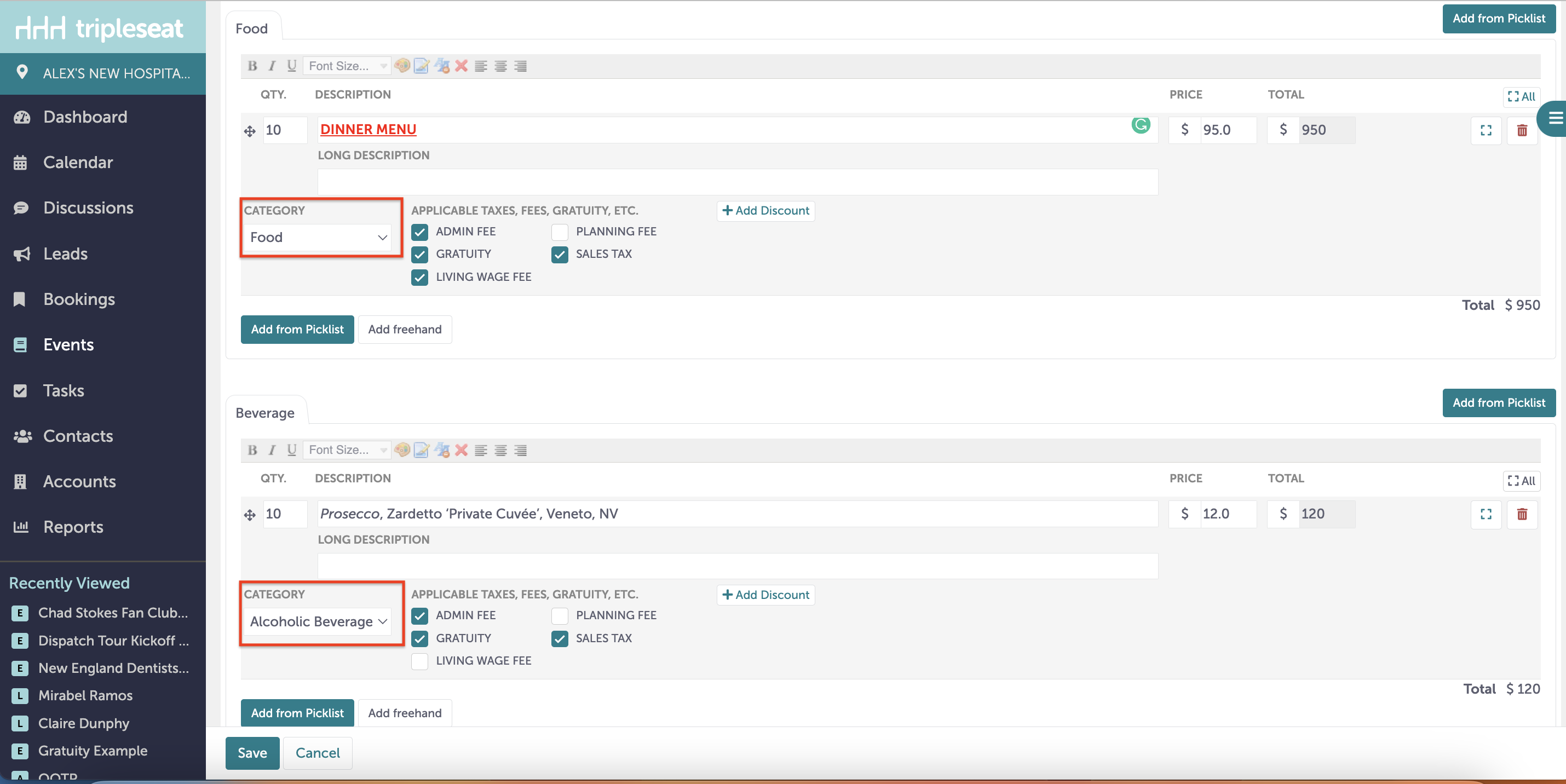 Then the Menu Item Category totals in the Billing Widget will look like:

WHY DOES OTHER SHOW UP IN THE BILLING WIDGET?
Now, if you add a picklist item without a Category assigned from the dropdown, it will produce a red error warning, "No category assigned." That item will still add cost to the event; however, because the item does not belong to any Menu Item Category, it will display in the Billing Widget as Other. Lastly, because that item does not belong to a MIC, you will not be able to accurately report on your Menu Item Category totals for this event. If you were to run an Event Details report for example, the cost of the undefined picklist item would show up in a column called "Other Totals."

HOW TO MAKE THE OTHER LINE IN THE BILLING WIDGET DISAPPEAR
Go to the Docs tab for the event in question.
Open the Contract & Event Order.
Scroll to the picklist item with the red, No category assigned warning.
Click on the three dots to the right. Use the Category dropdown to select an Menu Item Category.
*If you do not want this item to be subject to the normal taxes and fees designed for this Category, you may uncheck those billing details while still keeping the Category selected.
Click Update at the bottom to save.